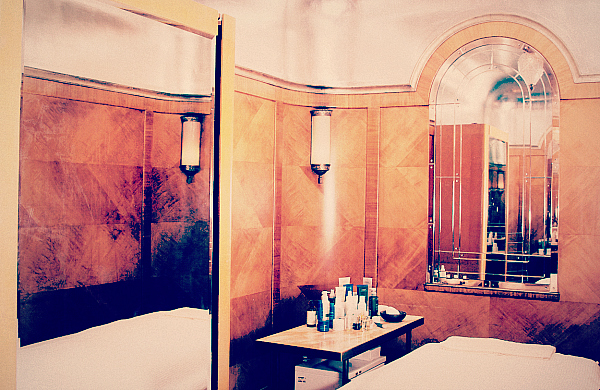 Just over a week ago I sidled my way into Liberty London's super secret Queen Mary Room (as in, she actually used to use the room to try her jewels on) for a revitalising Red Carpet Facial with QMS.
If the room alone doesn't have one feeling like a royal, the treatment is set to do so. QMS Medicosmetics is – as the name suggests – medical grade skincare. With all products based on research-led and collagen-enhancing technology, the facial itself is as regenerative as it is luxurious.
Or, at least from what I remember before being cleansed, exfoliated, and masked into a deep, deep sleep. Gentle enough to keep me kipping but strong enough to give me the glow of J Lo, this one-hour treatment is now a must-do for every trip I make back to my hometown.
It is worth mentioning that leaving with a few samples has burnt quite the hole in my pocket. I have since fallen in lust with QMS' Sport Active Cream. Though I practically choked on the £66 price tag, I think I am going to have to bite the bullet; it is a legitimately perfect tinted moisturiser. Go try, go try!