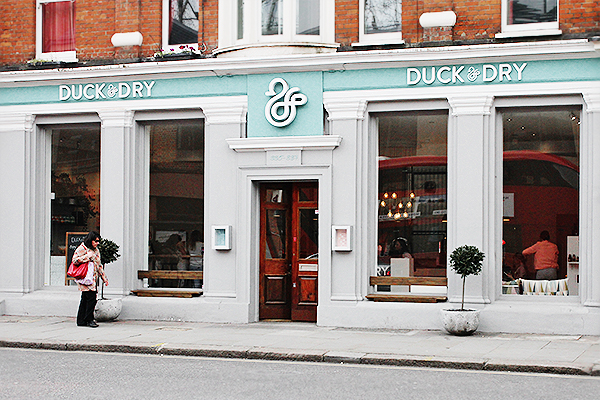 As small luxuries go, nothing beats a blow dry. Especially when your schedule barely leaves time for a morning shower and you're still trying to figure out the long-hair-to-short-hair styling changes.
Thankfully, I've stumbled across Chelsea's beautiful little hair haven, Duck and Dry.
Launched only a few months ago, the powder blue boutique is home to a new-age hair salon with a twist. Instead of cuts and colours, Duck and Dry specialises in blowdries, updos, and the social aspect of being preened to perfection.
Yulia Rorstrom – Duck and Dry's gorgeous brainchild – is so passionate about the idea of glamorous accessibility that she walked away from a successful career in finance to launch the brand.
The passion shows. From the second you walk in to the salon, you feel the difference; Prosecco glasses clinking, women curled up in their seats chatting to friends while flicking through catalogues of hair styles…it is not a normal hair salon.
For my first visit, I wanted to give them a challenge: two styles in one. Loving the look of both 'Low Tide Waves' and 'Grecian Chic', I requested a tailored half-up half-down hairdo and was given exactly that – a hair magazine-worthy look that lasted me all of three days.
This lazy-tressed woman is a total convert.