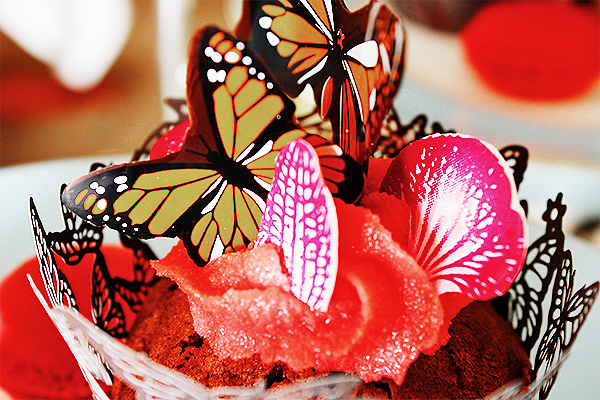 It was deja vu all over again.
Booked in for The Kensington Hotel's 'Fashion Forward' Alexander McQueen afternoon tea on intrigued designer fandom alone, I got goosebumps as soon as Google Maps landed me at the hotel's doorsteps.
This was the place I fell in love with afternoon tea.
It was many years ago. It was the scone quality I still base all scones on. It was the name of a hotel I hadn't yet trained myself to make notes on.
My favourite afternoon tea and my favourite designer in one collaborative package? Intrigue turned into hysterical excitement faster than I could stutter "You will never believe this…" to my bemused guest.
Taken through the wonderfully familiar and decadent rooms of The Kensington, we were seated in the tea's dedicated chambers and poured a pot of fresh mint tea and glass of bubbly in succession.
I'm not going to hold back, kids. This was the best afternoon tea of my life.
In addition to a selection of fresh, crustless finger sandwiches, the specialist savouries took over a tier of their own: a moreish Dorset crab and artichoke cocktail,
a surprisingly light foie gras cornet with mango, and a gold quails eggs with celery salt and mustard cress.
But the McQueen-esque innovation didn't stop at savouries. After taking a little longer than acceptable to swoon over the homemade scones (perfect – just as I remembered), we licked our clotted creams dry and moved to the top tier.
This section was heaving with carefully considered sweets; buttermilk pannacotta with raspberry, a marzipan sable, a raspberry & red pepper macaron, a cherry Genoese skull clutch, and the big kahuna – a red velvet & rose water cake inspired by McQueen's A/W 2008 collaboration with Philip Treacy. Edible butterflies and all.
There is no way I'm losing track of this hotel again.