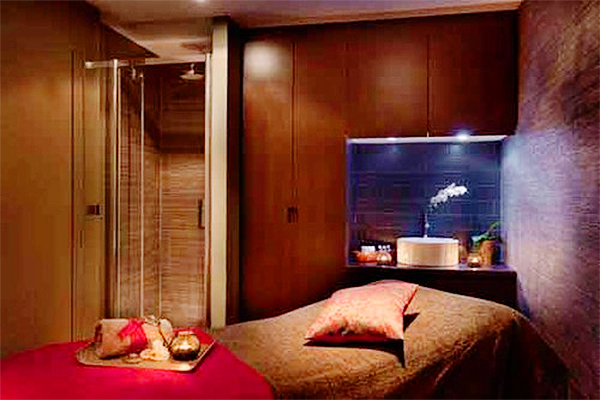 Now that I'm a good two months into my crazy eye-bleeds-laser-surgery fiasco, I have become obsessed with everything sensual and tactile. Especially in regards to beauty treatments.
Having taken something of a visual vacation, I have become rather critical of my other senses and have found myself pursuing a range of physical experiences. The best of which has been the Dead Sea Salt Glow treatment at Gina Conway.
For a demure-looking Chelsea salon, their underground spa is an absolute haven. As soon as I descended the staircase and entered the dark, plush treatment room, every stress (and trace of city-smoked chaos) melted away.
Obviously, the Dead Sea Salt Glow didn't hurt the cause, either.
After undressing, laying down, and inhaling a variety of flower and plant essences, I chose my preferred fragrance (to be mixed with Pure Dead Sea Salts) and allowed myself to be lulled into REM while the customised concoction was smoothed over my body.
While this is particularly good for exfoliation, hydration and circulation (see ya, cellulite!), the following shower and customised cream massage was the icing on the cake of my mini staycation from the real world.
5 stars.