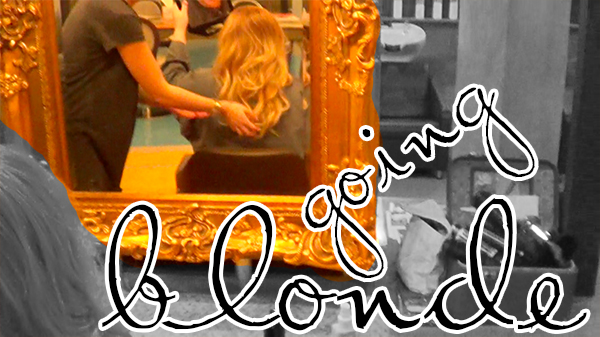 I've gone blonde. Some would say from brunette to blonde, but realistically I've gone from ginger to blonde. With a bit of ginger left in. A blonde balayage, to be specific.
Though I hadn't been blonde for a good number of years, scrolling the socially-shared images of Gro London instinctively dared me to make a colour change (you have to look at their rainbow hair work). On top of that their six salons are all situated in the suburbs of London – the Hamsptead location being a convenient walk around the corner from my best friend's house in Finchley Road.
From the second I made my appointment with Serafina, I experienced a level of customer service that echoed through my entire visit. Before going in, we exchanged a few inspirational images (thank you, Pinterest) and discussed the current state of my hair so we both knew exactly what to expect when appointment day arrived.
And because looking at hair is so much more interesting than talking about it, I filmed the entire experience to share with you in the vlog below. As you'll see from the video, the experience went perfectly from start to finish; from proper discussions and colour examples to complimentary lattes and the most welcoming environment you could expect, I wouldn't change a thing. It also doesn't hurt that the blonde balayage is bangin'.
From this point, I'll probably go a little bit blonder once my hair recovers from the lightening process (though, to be fair, a mix of Oribe and coconut oil has left me with no breakage or problems since the first home wash).
Stay tuned for more Gro London adventures at The 02 Centre…