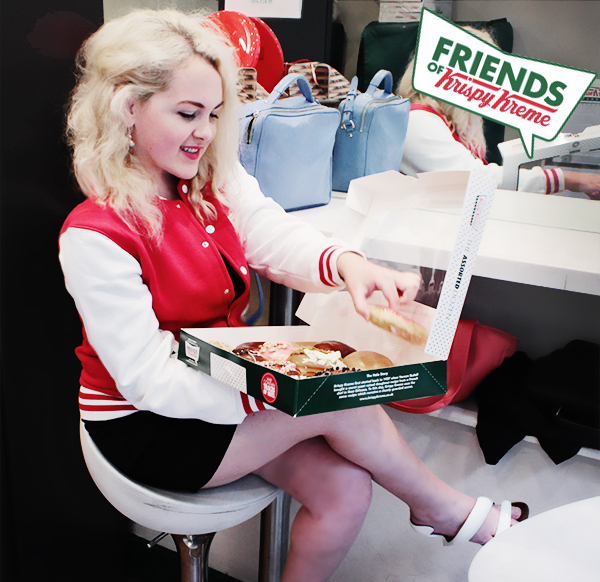 As nostalgic treats go, no brand beats Krispy Kreme. From backstage snacks during high school musicals to indulgent sleepover dozens with girlfriends, their doughnuts have been the sweet punctuation of some of my most cherished memories.
When they asked me to become an ambassador for Friends of Krispy Kreme, I could hardly refuse.
Since launching their first UK store in Harrods in 2003, the deliciously American brand has gained a colossal British following and chose to create Friends of Krispy Kreme to keep fans in the loop with new launches, exclusive promotions, competitions, and free doughnut offers.
Yes, free doughnuts. You get one just for signing up (it's free and take roughly 10 seconds to do – no brainer!).
This month, my favourite doughnuts are the Original Glazed (never change!), the Lotus Cramelised Biscoff (I recently discovered the biscuit spread in Amsterdam and this partnership is pure food porn), the Reese's Peanut Butter Crunch (no explanation needed), and the Strawberry Gloss (as you can see!). Be sure to tweet me yours!
Lela London social:
Twitter – @lelalondon
Instagram – @lelalondon
Facebook – LelaLondon
Snapchat – lelalondoB
Krispy Kreme social:
Twitter – @KrispyKremeUK
Facebook – KrispyKremeUK