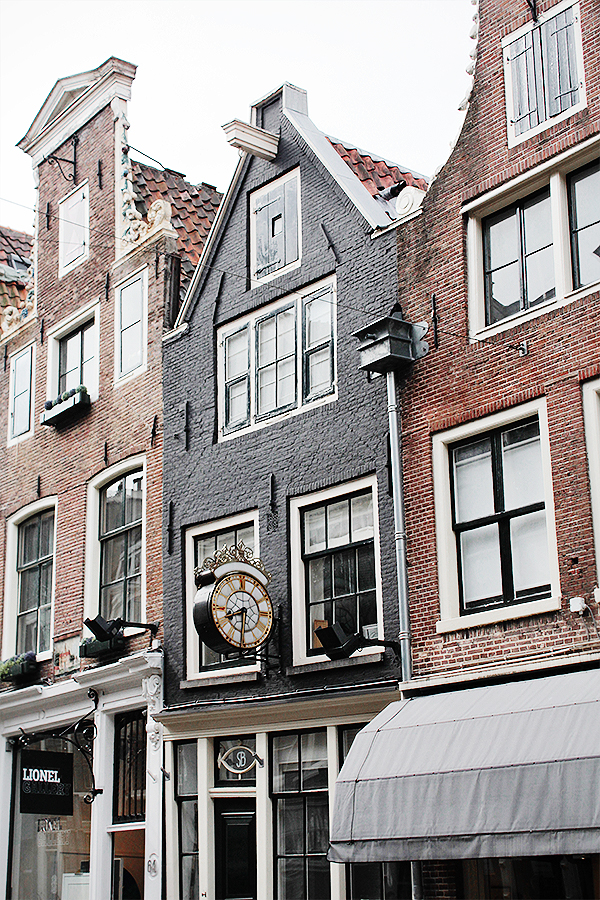 As a token of my eternal gratitude to you, beloved reader, I have whittled five amazing days in Amsterdam down to a 48-hour itinerary that will allow you to experience the best of the best without falling into tourist traps.
Before visiting, I had imagined Amsterdam to be little more than a haven for the debaucherous. Friends and acquaintances had spun stories of supreme naughtiness that all ended with the same hopeful tribute – "…it is a beautiful city, though" – and I wanted to get to know it…intimately.
Sorry, that's the post-Amsterdam in me.
Click through to find out where to stay, what to do, where to eat and much, much more!
Where to Stay
I fell in lust with Yays Amsterdam the second I arrived and can not recommend them enough. Wanting to avoid the tourist trappings of city-centre hotels and the guests I assume they attract, no potential home-away-from-home felt like a better option than Yays' concierged apartments.
Set near the top of the city, Yays' canal-side Zoutkeetsgracht site is situated in a quiet, beautiful neighbourhood and just a 10-minute walk from the city centre. The apartments themselves have high ceilings, fully-stocked kitchens, living areas that are almost too cosy, beautiful beds, ample closet space, and rain showers – all finished to modern, minimalist perfection.
Our stay went without a hitch and the concierge's many helpful suggestions (particularly PS Restaurant and Two for Joy, featured below) became a few of our favourite spots in the city.
How to Get Around
Though bicycles and trams rule the roost, I came across a number of intimate cultural nuanes that would have been an accidental blur had I not taken Amsterdam by foot. Walking is the only way to get to know this city. Knowing walking can be an intimidating idea for the directionally challenged, I highly recommend getting your hands on a wireless device should you need Google Maps on your side. Jen and I took my TEP Wireless pack around with us everywhere on Day One and our faultless connectivity made every wrong turn a stress-free adventure. By the end of our trip, I could take us across the city without a single glance at my phone (something I can rarely accomplish in my hometown of London).
What to Do
For the traveller wanting to avoid clouds of smoke and scantily-clad women (a big red light district blog is coming soon), there are a number of less-infamous ways to entertain yourself:
The Eco Canal Tour – Canal cruises and boat tours are undoubtedly one of the most popular activities for tourists. The choice ranges from pizza cruises to 'smoke-friendly' cruises. Thankfully, for just a few euros more than the super-packed and impersonal tours you can take an open-roof 75-minute Eco Tour and get a wonderfully personal tour through the city's canals. With only 10 people and one captain/tour guide, the eco tour is also a photographer's dream for clear, unique shots. You can take an Eco Tour from the docks directly across from the…
…Sex Museum – There is no denying the omnipresence of sex in Amsterdam, however you may feel about it. While I certainly don't condone – ahem – 'consumer activity', the cheap-as-chips Sex Museum is the dodgiest adventure imaginable and not to be missed. For only four euros, you are let loose across multiple floors of memorabilia, artifacts, and garish animatronics. Yes, animatronics. Go in with an open mind and you won't be disappointed.
Cannabis College – This little educational resource is unlikely to delight recreational drug users but turned into an unexpected highlight for Jen and I. The 'College' is a free centre run by a group of friendly and hyper-intelligent cannabis activists who promise to educate the masses objectively. As outsiders looking in, even our most seemingly-ridiculous of questions (ie. "What is the difference between marijuana and cannabis?" – turns out marijuana is racist slang?!) were met with thoroughly informative responses. As a fashion-lover, it was also an amazing education in the production and use of hemp (the fibre of the cannabis plant).
The Anne Frank House – I can't imagine a more immersive look into World War II Netherlands than the Anne Frank House; it is both a fascinating and haunting experience with the queues to suggest as such. Get there early to avoid hour-plus waits and bring tissues if you're an emotional wreck a la Lela London.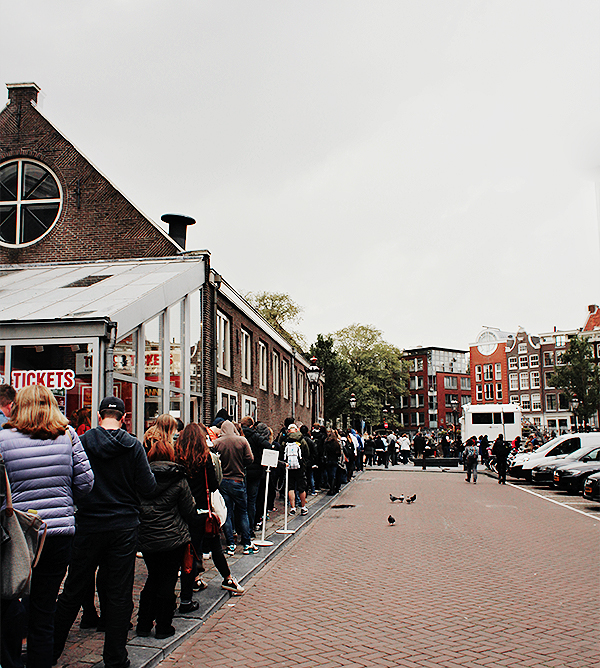 Stach and Holy Cheese – As Dutch souvenirs go, nothing beats stroopwafels and cheese. Especially if you have friends that enjoy sharing.
Where to Eat
Naturally, we ate our way through Amsterdam. Highlights included:
De Gouden Reael – We stumbled across this no-frills French restaurant out of pure starvation. Just around the corner from Yays (our apartment), De Gouden Reael keeps everything locally-sourced and home-style; the truffled cheese sandwich with cepes was an indulgence like no other.
Restaurant PS – A five-minute trek away from the opposite end of Yays, we found explorative heaven at Restaurant PS. The Mediterranean menu (written only in Dutch) is select but innovative, with beautiful wines and an obviously-local customer base heightening the whole experience.
Frenzi – Every Monday, Frenzi host a 'tapas night' and we were very lucky to grab the last non=reserved table. Served afternoon tea style, €30 will get you a delicious tapas stand for two (rivalling the best I've had in Spain) and a bottle of wine to share.
Two For Joy – Armed with our concierge's recommendation, we headed to Two For Joy on our final day and shared fresh juices, open-faced sandwiches, and some of the best coffee I have tasted in my entire life. Boasting an on-site roastery and a professional dedication to fresh, delicious food, I only wish I could have time-travelled to visit Two For Joy every day of the trip.
The Lobby, obviously.
Snack time:
Winkel 43 – Apple pie and indie-looking bartenders. 'Nuff said.
Vlaams Friteshuis Vleminckx – They are renowned as Amsterdam's best fries for a reason. After making your way through the inevitable queue, you watch the staff peel and fry the chips/fries in front of your eyes and top them with the sauce of your choice. The local way is War Sauce (mayo, satay, and onions) but I doubt any topping could ruin the little crispy-fluffy masterpieces.
The Best Coffee Shops in Amsterdam
Disclaimer: We're talking coffee shops, not coffeeshops (the latter is the moniker used to distinguish cannabis-touting cafes). Because I have a drinking problem of the caffeinated affliction.
Screaming Beans – As well as having the coolest brand name in history, Screaming Beans serve beautiful flat whites with mini-brownies on the side. You can't go wrong.
Latei – This adorable vintage tea room looks like it hasn't been touched since the Sixties yet everything inside – including furniture – is available for purchase. We stuck to the consumable during our visit (heads up, banana bread lovers – it can't be missed!) but imagine a larger suitcase would warrant different results.
KOKO Coffee & Design – This Scandi-style design cafe is as hipster as it gets but has irrefutably delicious caffeine and a refreshingly serene atmosphere (especially because the surrounding chain cafes are heaving with tourists).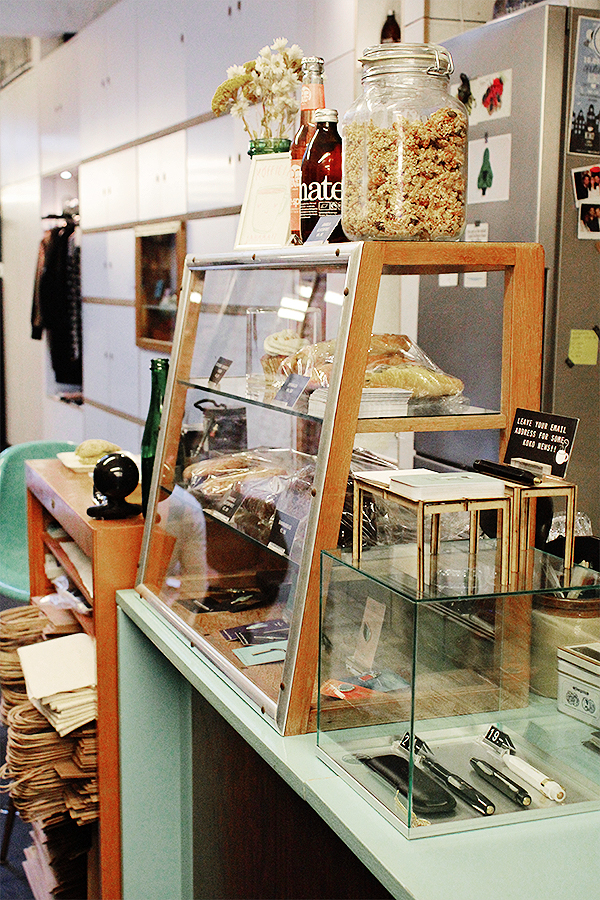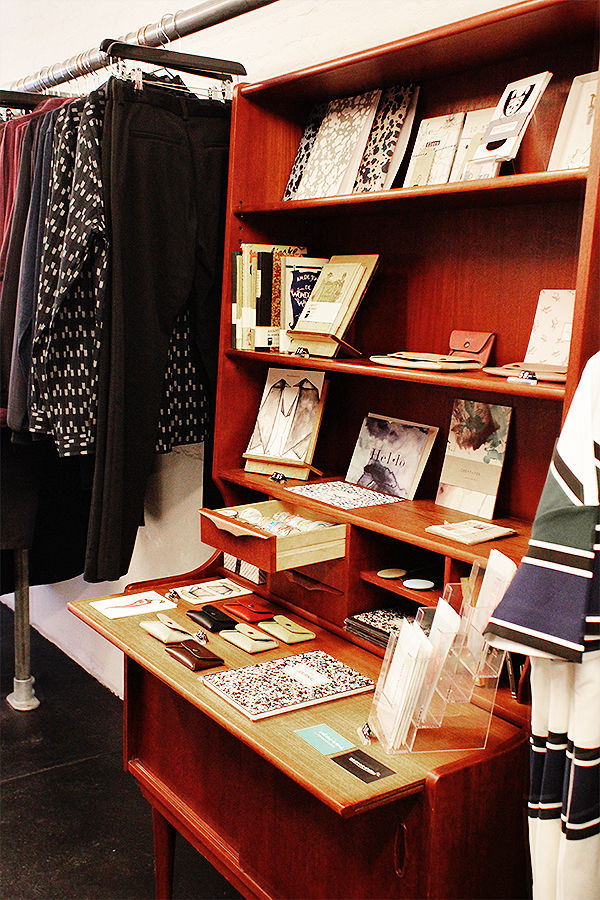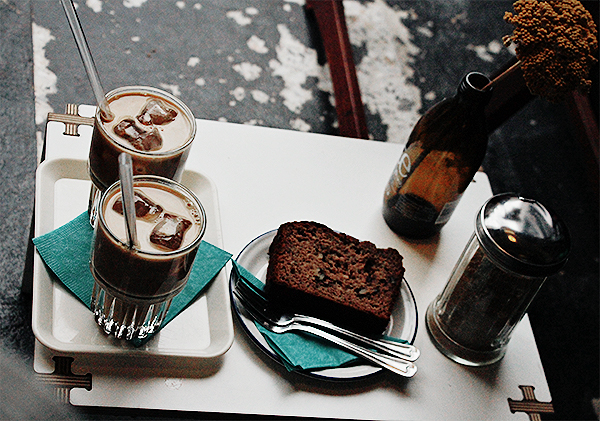 (Amsterdam shenanigans in partnership with Avios!)