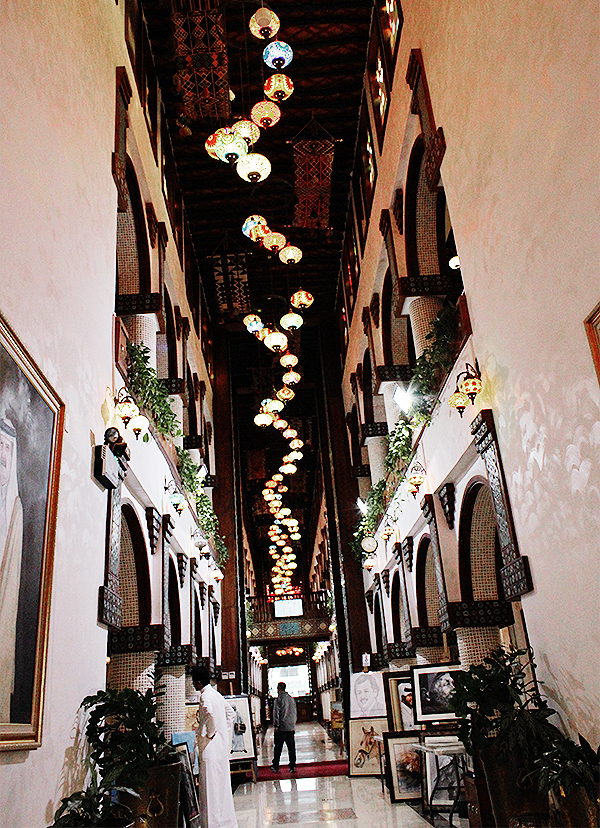 With the best flight of my life as my sole frame of reference for Qatar, I showered the night flight away, changed into an ensemble more appropriate for 50-degree humidity, and set straight out for a day of exploration in Doha.
The loose itinerary was one of 24-hour perfection: a stop at The Pearl's development centre for an immersive walk across to the Porto Arabia boardwalk, a meander through the maze of Souq Waqif's alleyways for an authentic Arabic lunch, a trip to the stunning Museum of Islamic Art, a short drive back to the souq to see how it transforms in the evening, and – finally – dinner at the incredible Al Sufra in the Kempinski Marsa Malaz Hotel (Arabic foodie side note: more is more).
As the economic centre and capital of the richest country in the world, part of me felt I would find it difficult to take to Doha and its apparent hyper-affluence. I was mistaken. Over the full day of exploration, I fell in love with the city, citizens and a culture that has somehow endured in authenticity regardless of Western influence (unlike Dubai).
Almost no stretch of land from its four million square metre artificial island to the souq's spice-scented falcon shops is untouched by construction and, rather than being material for Holidays From Hell, it is all surprisingly inspiring. The city purrs with anticipation over their turn as hosts of the FIFA World Cup 2022 (they will be the first Arab country to do so), almost overflowing with opportunity and excitement.
I cannot wait to return over the next seven years to see how the city develops.