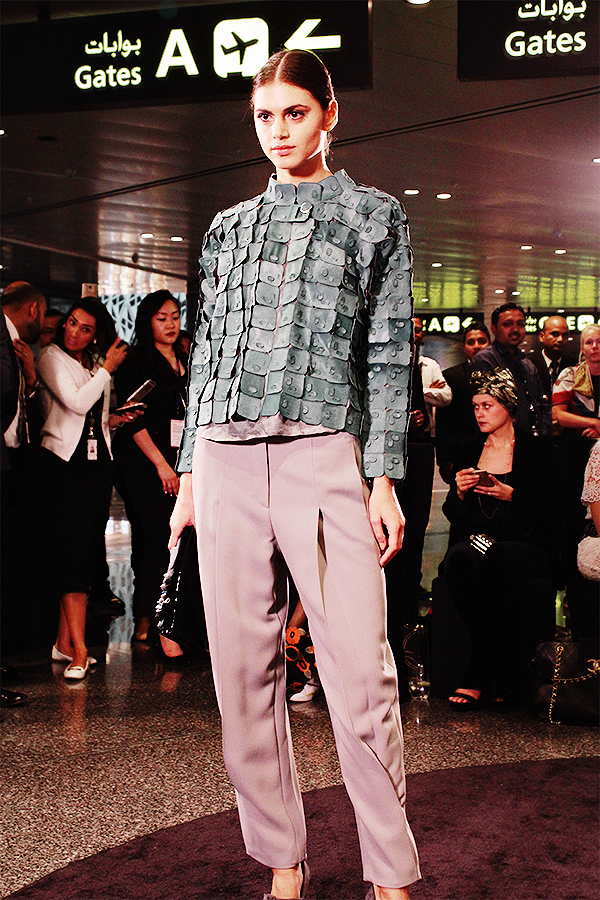 In a major world first, Giorgio Armani hosted their first fashion show in an airport and I was, naturally, all over the fashion-meets-travel collaboration. In partnership with Qatar Duty Free (QDF) and Hamad International Airport (HIA), Armani showcased their Autumn/Winter 2015/16 collection utilising their own duty-free boutique as the runway.
Breaking the all-too-annoying barrier between brand and consumer, Giorgio Armani chose to fly their Milanese stylists and make-up artists in to offer passengers a personalised shopping experience, make-overs, styling tips and advice that extended well into the brand's stunning make-up collection.
After creating my inevitable wishlist of handbags and outerwear, we wrapped the day with a feast at Parisa in Sharq Village and Spa (a final dinner of dreams) before taking a walk through the village's beach, spa, and incredibly romantic gardens.
If I wasn't in love with Doha already…