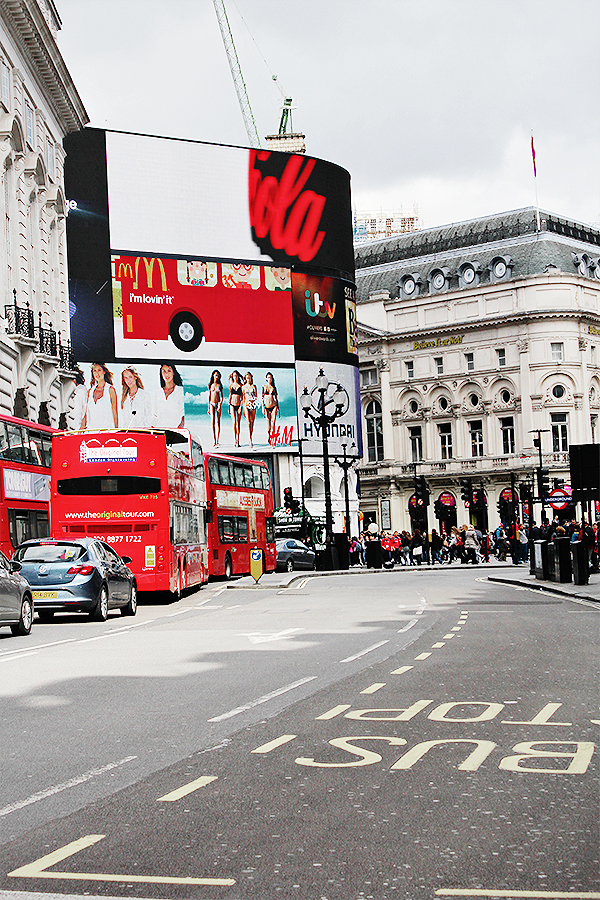 There is a strange ritual many Londoners adopt wherein Bank Holidays become an excuse to leave the city.
My thoughts? That's just more city space for me!
Rather than fleeing, I invited one of my best lady friends – Jen – down from Leeds to spend the weekend exploring Regent Street with me.
Read on for an intimate introduction to The Langham, Aubaine, The ICE Bar, Momo, Crazy Coqs at Brasserie Zedel, tibits, Margaret Dabbs at Liberty, Ristorante Frescobaldi, and more. This is 'a day in the life' times two, dear readers: image-heavy is an understatement.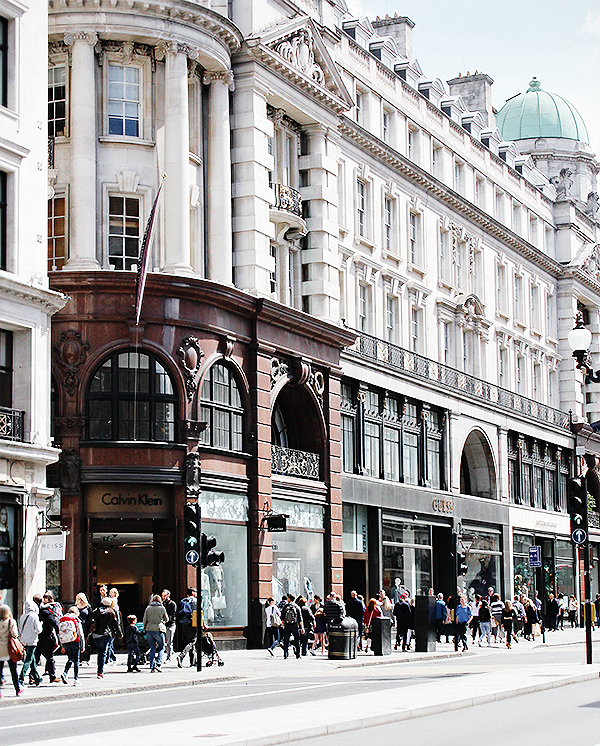 The Langham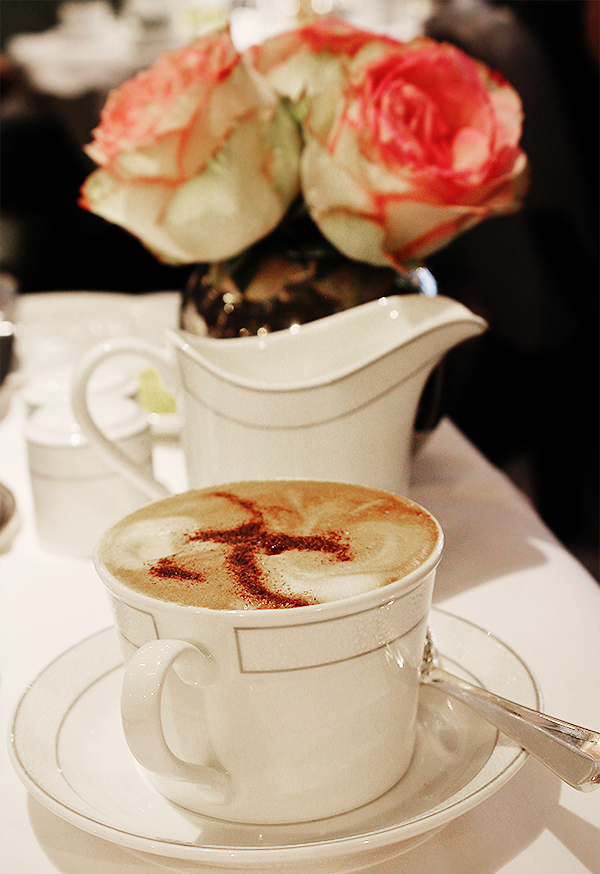 After a rather late night out, we checked in at The Langham and headed straight for their gorgeous Victorian restaurant – Roux at The Landau – to refuel. Defying all hotel breakfast expectations, we nursed ourselves back to function with creamed wild mushrooms on toasted sourdough (with fried egg) and Eggs Benedict before caffeinating and heading upstairs to peruse our temporary living quarters.
As the video I'm about to put on Instagram would suggest, the room was more than satisfactory.
Aubaine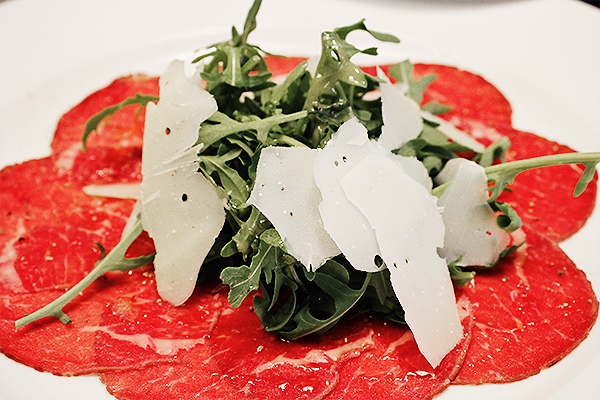 After settling in, we walked down to Heddon Street (Regent Street's food quarter) and popped in to Aubaine for a tried and trusted lunch.
Every meal I've had at Aubaine has been glorious and their Heddon Street branch is no exception. With cups of fresh ginger tea, we shared a plate of buffalo burrata (with cherry tomatoes, avocado oil & crostini), beef carpaccio (with truffle vinaigrette), and Moules Marinière (et frites, of course!). It was Jen's first time trying all three dishes and she was soon mopping up the parsley and white wine sauce with french fries like the best of 'em.
I could try to pretend we were too full to pick from the dessert slate, but no sane woman rejects Aubaine's carrot cake.
ICEBAR London

If you're going to drink cocktails in the afternoon, you might as well do it in a bar made completely of ice.
I have been wanting to go to ICEBAR for years and now that I have, I urge you to do the same.
The premise is simple: after donning a Winter cape and gloves, you are let into a chamber made of ice for forty minutes. Everything is made of ice; the tables, chairs, bar, decorations…even your cocktail glass. And it is bloody freezing. I winced every time I took my glove off to take a photo but – let's be real – it is completely worth it to feel like slightly inebriated versions of Anna and Elsa in the middle of Central London.
Needing the blood to start circulating around our bodies again, we went for a walk down to the bottom of Regent Street so I could introduce Jen to my soulmate (Whole Foods) and swing around Piccadilly Circus to play 'Ladies Who Buy Hats' at Fortnum & Mason.
Momo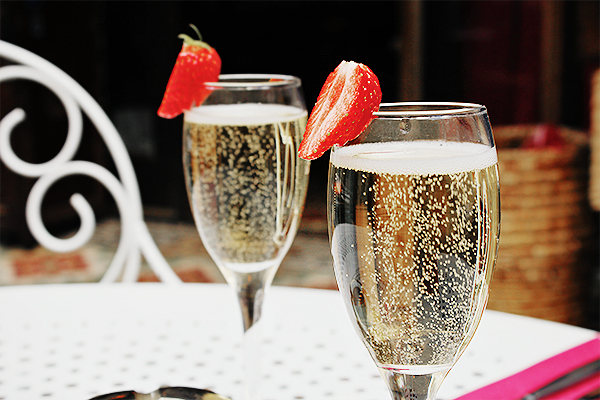 After working up an appetite climbing the many staircases of Burberry's flagship, we headed back to Heddon Street for afternoon tea at Momo.
Having no idea what a Moroccan-themed afternoon tea would entail, our visit ended up becoming a delightful crapshoot. After a pot of mint tea (prepared sugarless for myself and traditional for Jen) in their stunningly green terrace, we were presented with an unusual tier of food; cheese briouats, smoked salmon & cream cheese sanwiches, Zaalouk & Mechouia on toast, Moroccan chicken wraps, Maghrebine pastries, lemon cream pain de gêne, pistachio macarons, chocolate brownie with chocolate mousse, and fresh scones (with clotted cream and strawberry & fig jam).
It was unbelievably tasty.
Crazy Coqs at Brasserie Zedel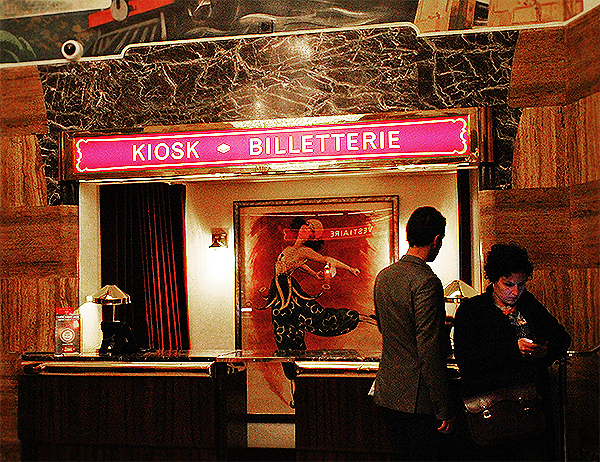 After heading back to The Langham to do a spot of work (and enjoy a food coma/cat nap), it was time for dinner and a show at Brasserie Zedel.
Back down the Piccadilly end of Regent Street, Brasserie Zedel is an unassuming cavern of entertainment. The Brasserie's in-house art deco space, Crazy Coqs, is the home of intimate cabaret. That evening, we enjoyed the musical stylings of Barb Jungr – an intelligent, witty and talented woman who swallowed the room in the most genuinely and emphatic way.
Of course, we weren't going to leave the venue without one last food stop. The Brasserie itself is one of very few that deliver an authentic French brasserie experience in London and there is really nowhere else to turn when craving Coquilles Saint-Jacques (which, thankfully, I was!). I find the scallops – with cauliflower puree, bacon and a herb dressing – are a low-carbers paradise, much like their tradition French Onion soup and steaks.
Artesian Bar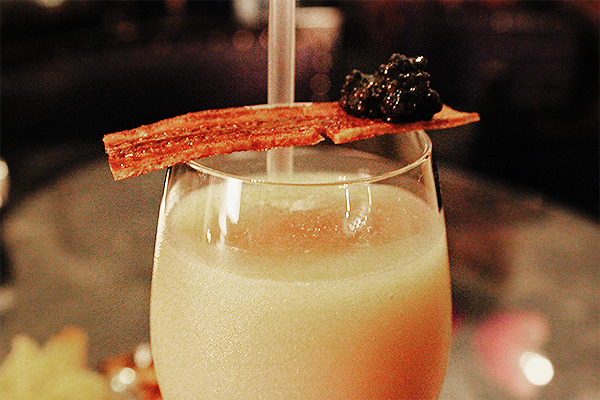 We had almost made it back to our room before being distracted by Artesian – the Langham's modern oriental bar. I am typically not one to be distracted by alcoholic endeavours, but remembered that the bar had been voted 'World's Best Bar' three consecutive years and my intrigue got the better of me.
Thank goodness. Though pricey, the 'How Do You Say Banana Daquiri?' (Angostura, banana, lime, and caviar) alone serves to qualify Artesian for the fourth year running. It was the best cocktail of my life.
With the result of the menu featuring ingredients like leather and cedarwood, I have bookmarked Artesian as my monthly indulgence.
The following morning, we woke up to breakfast in bed (the best Full English of my life and a beautiful egg white frittata) before slipper-footing our way downstairs to enjoy the hotel's spa facilities for a few hours before checkout.
tibits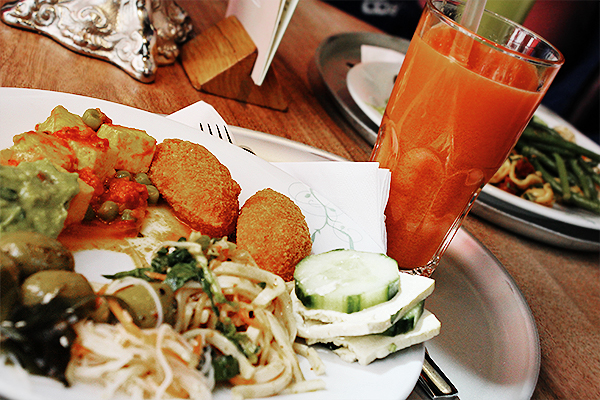 Swimming and sauna-ing our way back to hunger, we headed out to Heddon Street (I feel like we're all such good friends now, we can refer to it as The Hedz? No?). This time, for some vegetarian indulgence at tibits.
It's almost impossible not to love this place. Tibits is a self-service restaurant and takeaway which, truthfully, serves up some amazing food and drink. They charge plates by weight but as I'm personally inclined towards a mashup salads and light mains, it ends up being a very affordable lunch option. My own meal consisted of multiple salads, various tofu creations, a curry, amazing guacamole, jalapeno poppers (junk food at its finest) and a detox juice. For less than £10. We were so impressed we even sprung tummy space for flowering teas and lemon drizzle cake.
Tibits has this meat-eaters seal of approval.
With a few hours to kill, we invited my Manfriend and puppy into town, hopped on a bus and met friends in Hyde Park for the most scenic leg stretch you can get in a city.
Margaret Dabbs at Liberty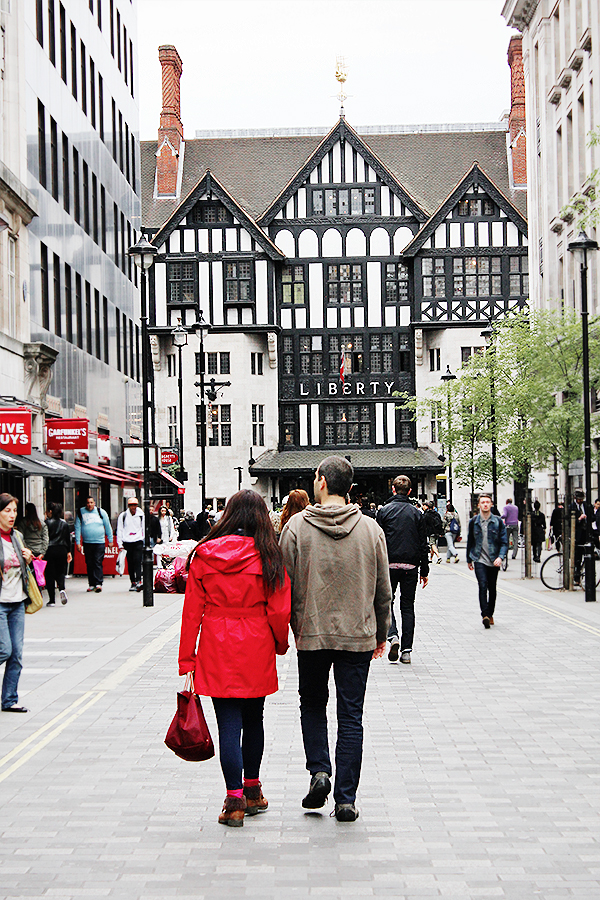 All walked out, we hopped the Jubilee line back to Regent Street for a pampering session at Margaret Dabbs in Liberty.
Though our infectious indecisiveness meant we spent longer picking polish than actually being polished, we chatted and laughed through our very thorough manicures, became BFFs with our nail technicians, clued up on nail health, and left with gorgeous ice cream-coloured talons.
With a dinner reservation fast approaching, we decided to take a detour to Hamley's.
I'm not sure how may grown women visit Hamley's without a child in lieu, but it was one of the most hilarious experiences of my life.
I've decided to keep the memories unblogged but if you go to Hamley's make sure you look for the Magic Men and tell them the Rainbow Bus Actress sent you.
Ristorante Frescobaldi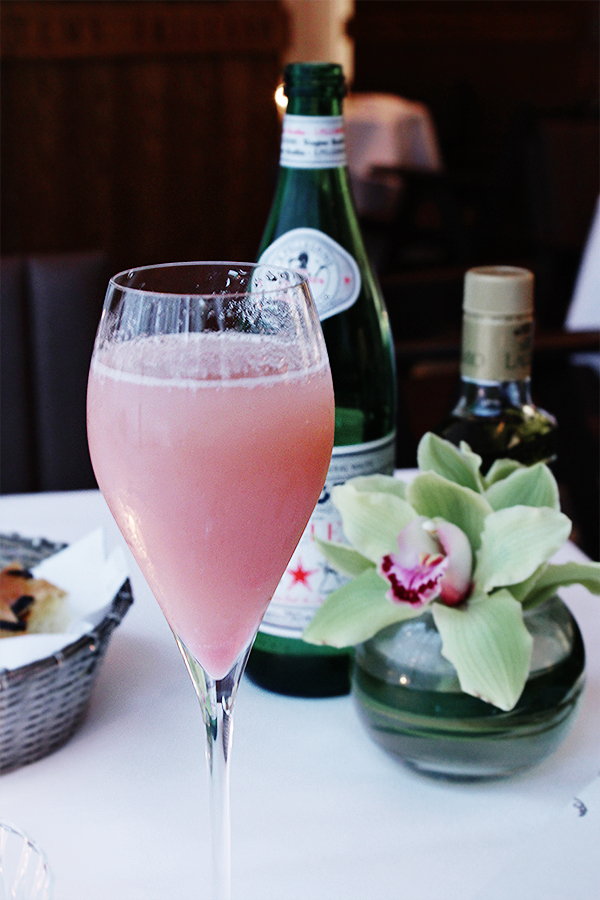 The bittersweet end to two days of living la vida loca and a new contender for Restaurant of The Year – Ristorante Frescobaldi.
Though I have stomped the sidewalks of the area for years, I never strolled into New Burlington Place (which, to be frank, could be mistaken for an alley from certain angles). Now, I'd call myself an investor.
Frescobaldi's restaurant serves incredible Tuscan creations that would satisfy the most discerning palate. Our choices spanned from a sumptuous red prawn tartare with green apple to generously-portioned lobster chilli linguine to beef fillet with spinach and artichoke. Collective culinary lust.
Almost scared dessert wouldn't follow suit, we opted to see what would happen when we ordered our individual favourites (tiramisu for Jen and crème brûlée for myself).
What we were presented with deserved applause; a beautifully deconstructed tiramisu with a sculpted chocolate flourish and a thin but vast plate of crème brûlée, scorched to perfection.