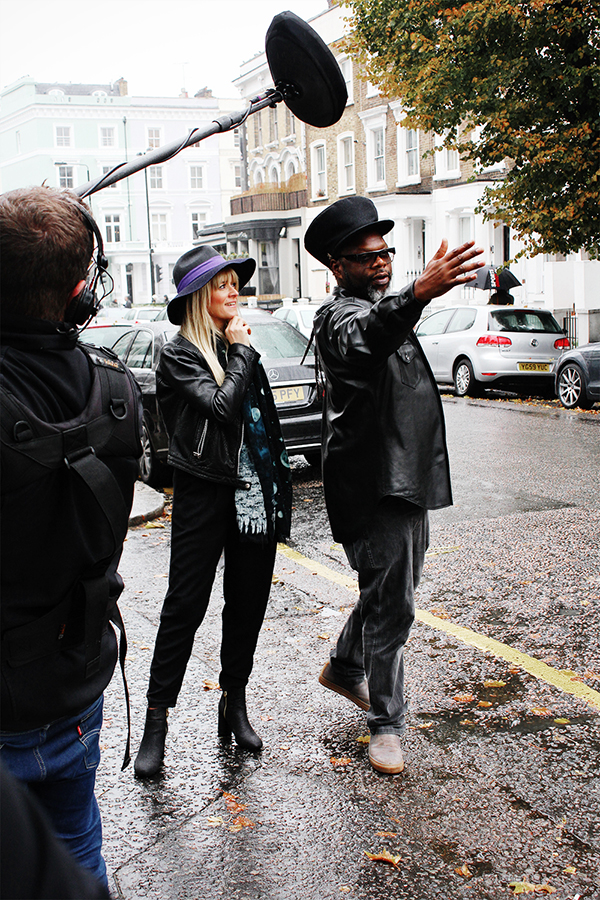 As something of an international playgirl, one of my favourite perks of travelling is getting under the collar of a new neighbourhood. Without fail, every street tells a different story, sings a different song, and my beloved hometown of London is the supreme example.
With this in mind, Hotel Indigo recently launched 'Sounds of the Neighbourhood' – a campaign designed to inspire guests and audiences by bringing the music of its local neighbourhoods into its boutique-style hotels. In collaboration with the wonderful Edith Bowman, the campaign has called on musical greats to curate a collection of city-specific playlists. Musical greats and me, that is.
The campaign is set to come to life by way of three Sunday Socials – held in Hotel Indigo Glasgow, Liverpool and London Kensington Earl's Court. I caught up with Edith and her co-curator of the London event, Soul II Soul legend Jazzie B, during a promo shoot around the neighbourhood and cannot wait to see both of their live DJ sets come November 1st (1 to 7pm, be there or be square – details below!).
To get you warmed up, I have partnered with Hotel Indigo to create a personal playlist of hometown glory. While I have included some fantastical London-based 'ones to watch' like Samm Henshaw and Izzy Bizu, I have also thrown in a number of feel-good tracks from artists that I've fallen in lust with during live London performances.
It's a real treat for the ears, this one.
'London calling – speak the slang now!'. Enjoy, loved ones!
Edith Bowman has launched Sounds of the Neighbourhood with Hotel Indigo. Experience the live DJ sets from Edith, Dave McCabe (formerly Zutons), Mylo (DJ / Producer) and Jazzie B (Soul II Soul legend) at the free Hotel Indigo Sunday Socials in Liverpool, Glasgow and London Kensington throughout November. Visit www.hotelindigo.com/music for more information and to listen to their playlists.