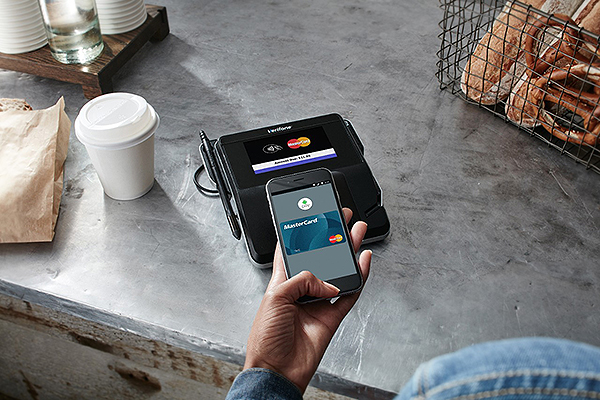 Though it seems like I'm told about "the best" new app or technology advancement on the daily, it has been quite some time since anything has impressed me enough to adopt it. And then came Android Pay.
As you saw in my recent shopping spree with no money, using my Mastercard with Android Pay gave me access to easy, safe and completely cardless payments (with instant purchase updates).
If you're even remotely OCD about your finances (hello, friend!), you will love it.
And since no new technology comes without questions, I thought I would answer a few of my most frequently asked below:
How does Android Pay work?
You download the app, load your card details into it, and start using your phone to pay for things! You simply hold your phone against the terminal like you would a contactless card and hey presto, you're shopping!
Does Android Pay accept Mastercard?
It does, indeed! That's what I used on my spree.
Is Android Pay safe?
As safe as using your physical bank card, if not more so! Your card details are not actually seen in the app. The way I look at it, I'm never going to leave my phone in a pin machine and feel safe seeing every transaction process instantly on my screen.
Will Android Pay work if your battery dies?
No. Which is one of the many reasons I always carry a battery pack on me…
…you know, besides emails and work and emergencies and Snapchat.
Who accepts Android Pay?
Truly, this was the most confusing part for me as Android Pay's site features a selection of companies who accept it (Transport for London, Starbucks, etc) but doesn't specify if they are the only ones. Android Pay is actually accepted everywhere that contactless payments are. I would suggest keeping an eye out for the contactless or Android Pay symbols, as there may always be exceptions from individual retailers, but thousands of places accept contactless now and I haven't experienced any problems to date.
If you have any further questions, don't hesitate to shoot me a tweet or email at any time.
Happy spending!