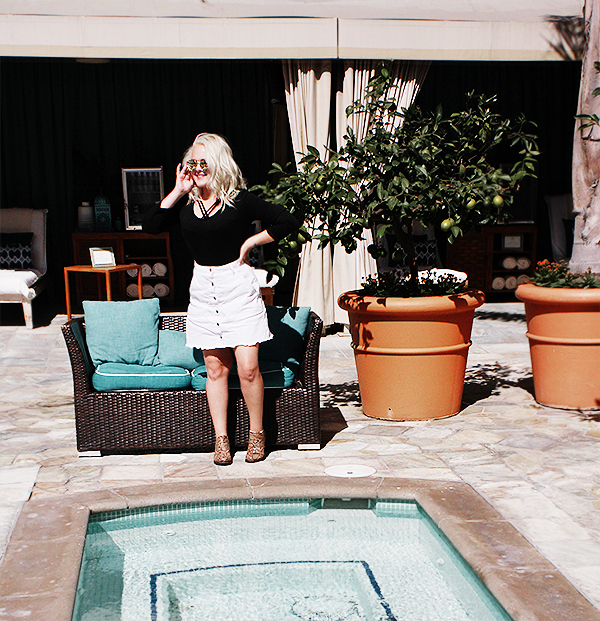 After a month and a half in America, it feels like an absolute lifetime since my arrival in California.
But that's where we start this crazy adventure – Los Angeles; Hollywood, Santa Monica, and all the little gems in between.
Continue reading for the definitive look into the L.A. lifestyle, what to do, where to go, and – perhaps most importantly – what to eat…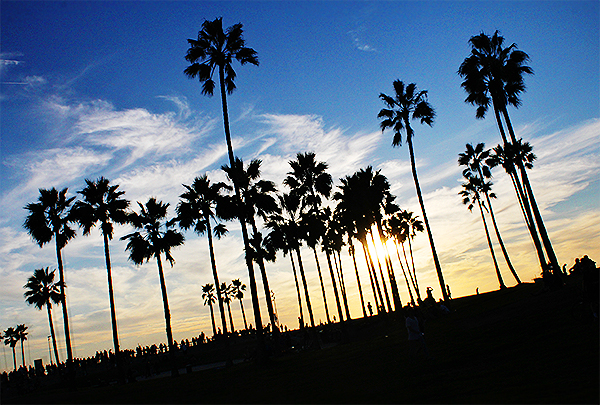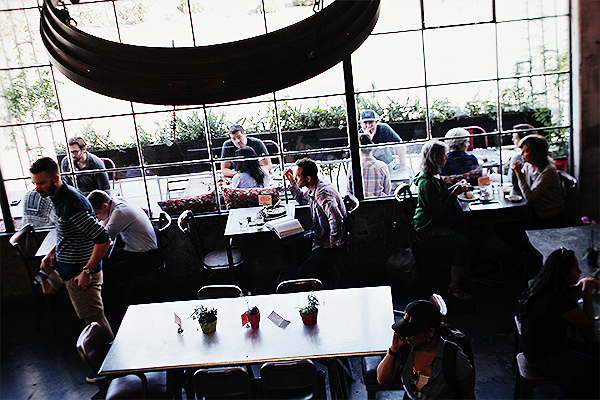 Following a jet lag-conscious and sleep-free evening arrival, I woke up refreshed but starved so immediately set off for the best-looking restaurant within a 15 minute walk – Paper or Plastik Cafe. To my delight, they were a perfect little counter serve cafe with all the essentials; superb coffee, WiFi, blueberry buttermilk ricotta pancakes, and a biscuit, egg & avocado plate with creamed greens and fig jam that ticked off about ten cravings in one.
Helloooooooo, America!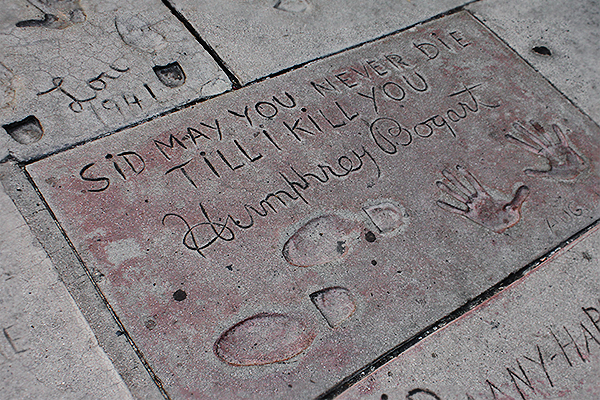 Wanting to get as many of the tourist 'must-dos' out of the way as we could on our first day, we hopped in an Uber straight for Hollywood Boulevard and clamoured along the Walk of Fame (which hosts the 2,500 iconic five-pointed terrazzo and brass stars) towards the TCL Chinese Theatre (which I kept calling Mann's Chinese theatre because I'm apparently a 1970s housewife). Much more than the Walk of Fame, I was deeply invested in the contents of the theatre's surrounding concrete blocks – many of which hold signatures, footprints, and handprints of timeless Hollywood elites – dedicated to Sid (Grauman, the theatre's original owner).
Our main agenda for the day, however, was our succeeding tour of Hollywood Stars' Homes (one of the most embarrassingly basic things I've ever done) before a long-awaited trip to In-N-Out for California's most deliciously cheap burger.
I did take a little journalistic excursion to the Church of Scientology but think that exploit deserves a handful of blogs on its own.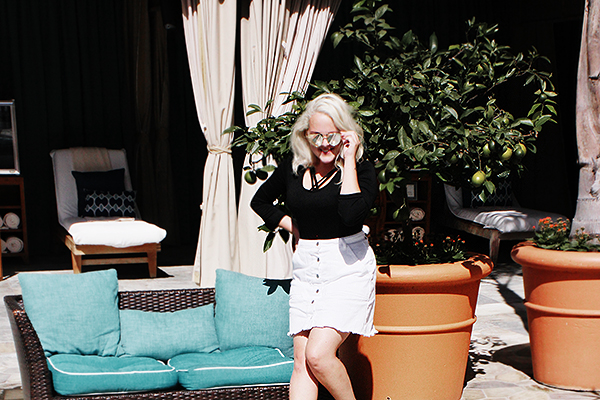 Like any good pair of twenty-somethings, we spent a significant portion of the next day galavanting in the Beverly Hills sunshine before a little Pretty Woman roleplay at the Beverly Wilshire Hotel.
Sans prostitution, fine dining, and epic 90s wardrobe, of course.
Instead, we spent the afternoon drinking cocktails, luxuriating, and tipping well by their poolside before anyone could realise we weren't hotel guests.
With a dash of liquid thrill, we then decided to shop the designer churches of Rodeo Drive. I fell in love with one of the new season Gucci handbags (which I tried to convince myself I could keep protected for the next two months of travel), squealed repeatedly in Charlotte Olympia (where I fell in lust a few thousand times), and eventually reminded myself of my severe lack of suitcase space with a Cheesecake Factory-created consolation prize.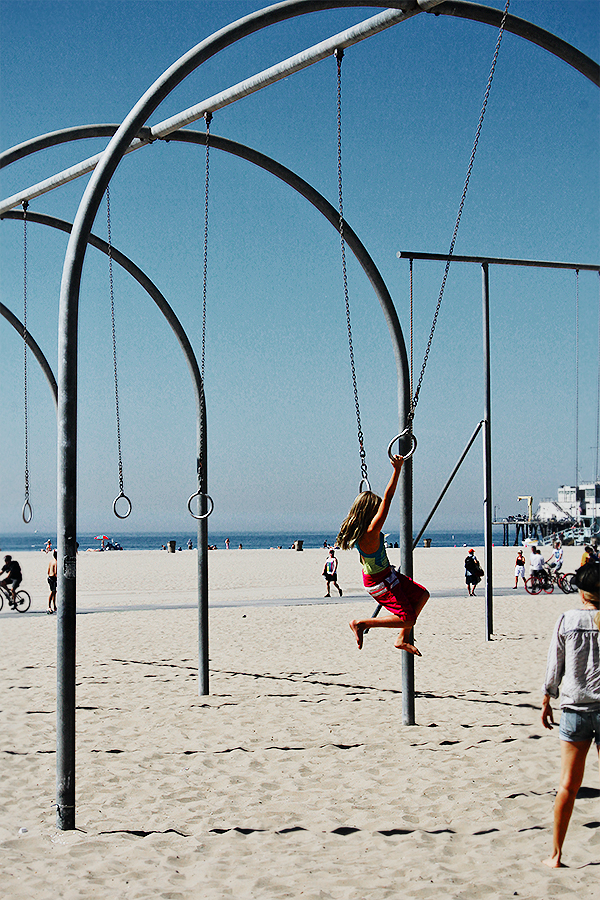 Already assured that nowhere does life better than California, we spent the next day learning to surf in Santa Monica. And now I'm a complete addict.
Having spent a few adolescent years in Florida, I have always been at my happiest in water (#mermaidvibes) but had never tackled proper waves until Santa Monica. The morning was powerful testament to the city's green, passionate, and free-spirited lifestyle. I felt as strong, empowered or content as I had when I canyoned down a waterfall.
The whole area – surfers, Pier, cyclists, dogs, beach bodybuilders, et al – was infectious.
Ravaged from a few hours of saltwater fitness, we made our way to nearby True Food Kitchen for some healthy fuel. For my companion, a super sauce-y pan-roasted chicken with maple glazed squash, cannellini beans, and swiss chard in an apple rosemary jus. For me, the best salad of my life; grilled chicken, medjool dates, dried cranberries, jicama, apple, manchego, farro andmarcona almonds with a side of champagne vinaigrette.
Did I mention how much I need to move here?
On a high of various happinesses, we strolled down the beachside pathways to Venice Beach – a world of its own. I was in two minds. Venice, as a massive tourist destination, feels slightly gimmicky but has a heartbeat of its very own. Its eccentric, ostentatious, and a little bit fantastic. Though I'm not sure I would brave a night 'out' in Venice Beach, I enjoyed everything from the masterly street musicians to people-watching the visitors of 'The Green Doctors'.
We even managed to make friends with a lifeguard, nab a rescue buoy, an join in an impromptu beach drum circle before it was broken up by police.
On our final day, we stopped off for brunch at Paty's inimitable 1960s diner (where anything on their breakfast menu will do) before putting the wind in my L.A.-bound sails at WB Studio Tour.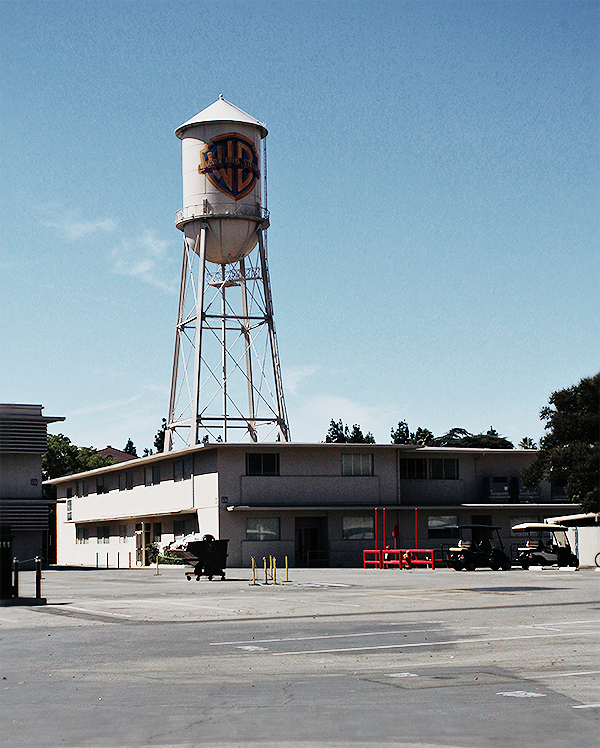 Having already had my Harry Potter-loving dreams come true at the WB Studio Tour in London (ahem, more than once) I wasn't expecting anything too mindblowing. But was completely mistaken.
The WB Studio Tour Hollywood was a firework to my brain.
Over roughly three hours, our tour took us around the working Warner Bros sets, backlots, and sound stages of everything anyone has loved over the past hundred years; Friends, Casablanca, countless DC Universe productions, Pretty Little Liars, RENT, Gilmore Girls, Annie (many of which, to my surprise, have been the exact same exterior sets!).
Though I wouldn't want to go and ruin the magic for you, I will say this: it takes minutes to get from Central Perk to Rosewood High School to the The Perfect Storm's faux-ocean soundstage to the location of 'The Spiderman Kiss' (where they, somewhat hilariously, waterboarded Tobey Maguire when they had to add milk to the 'rain' so it could be seen on film). It is the most unbelievably immersive journey through television and cinematic history you can get anywhere in the world…
…and so much more. From Batmobiles to True Blood, the WB also own (and often rent) the most impressive collection of props and set pieces you could imagine. For literally any kind of production. Everything from Mummies to pizza phones.
The tour is informative, wildly entertaining, and wraps at the former Friends stage – Stage 48 – where you can walk through a fantastic exhibition and even visit the real Central Perk.
Leaving much later than anticipated (I was drawn in by the exhibition's memorabilia and staging secrets!), we were desperate for some Linner so hustled a few minutes down the road to simple things for their healthy protein/salad/side combos (choose whatever you want as long as you include their spicy pesto cauliflower).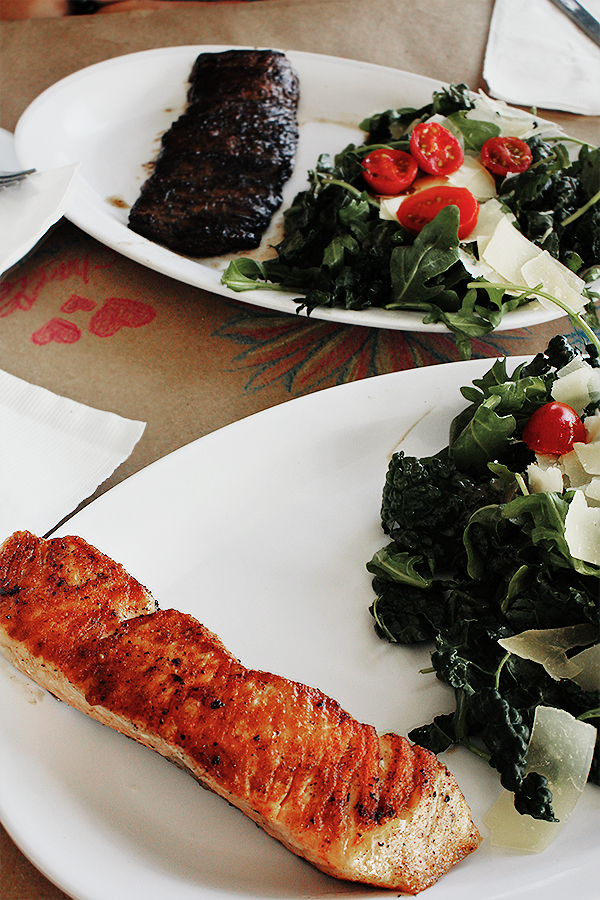 With little sunlight left, we booked it to Griffith Observatory for a promising sunset hike across Mount Hollywood and, frankly, felt a little bit heartbroken.
Though I only arrived a few days prior, Los Angeles surprised the hell out of me. It felt like home.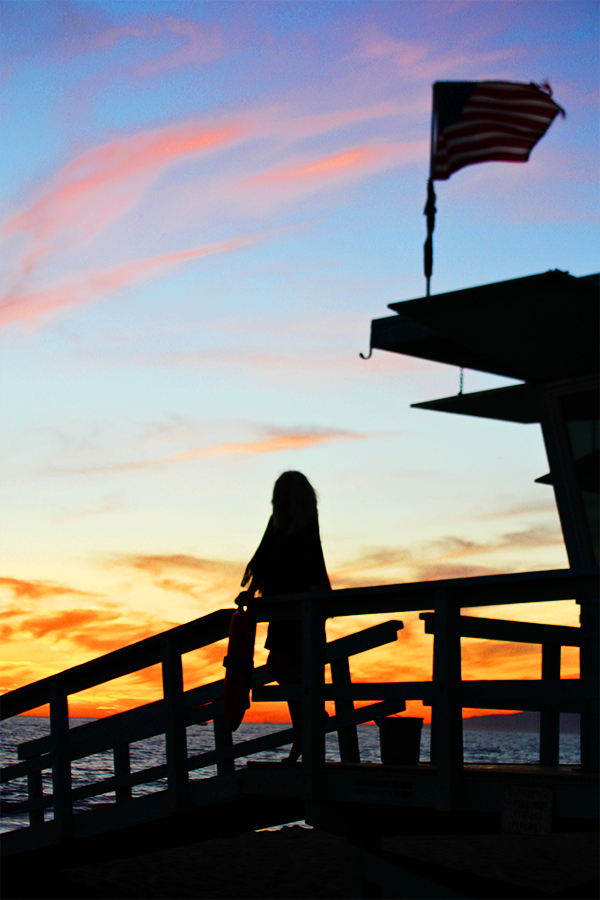 For more information and to start planning your visit to the USA, visit www.VisitTheUSA.co.uk.