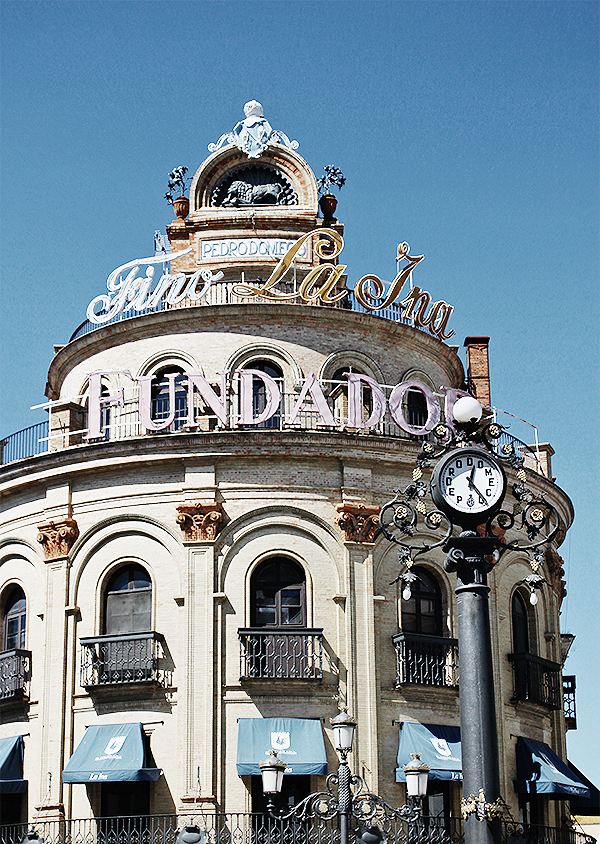 After three hectic days in Spain's Andalusian sherry haven – Jerez de la Frontera (or Jerez) – I have returned to London with a laundry list of must-dos, must-sees, and the photography to match.
Let's get straight into it, shall we?
What to do in Jerez
Indulge in The Tio Pepe Experience:
Have your soul shaken at Tobanco El Pasaje: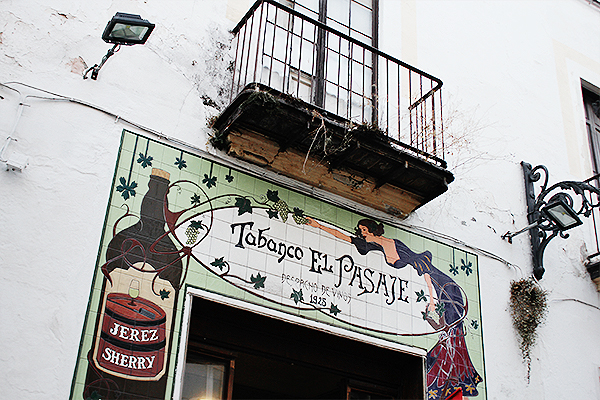 Jerez is the official birthplace of flamenco music and nowhere seems to deliver it better than Tobanco El Pasaje. The sherry bar has an incredibly authentic charm; your tab gets chalked onto the bar in front of you, the tapas are all served with picos, and the small stage has been worn down from each performer's impassioned stomping. Flamenco seems to take place most weekend nights but – as you will have seen on my Snapchat (lelalondoB) –  no performance is ever the same. We  had such a good time the first visit we actually cancelled the next evening's dinner reservations to spend our final night stage-side.
Address: Calle Santa Maria 8, 11402
Spend a morning at the food and fish market: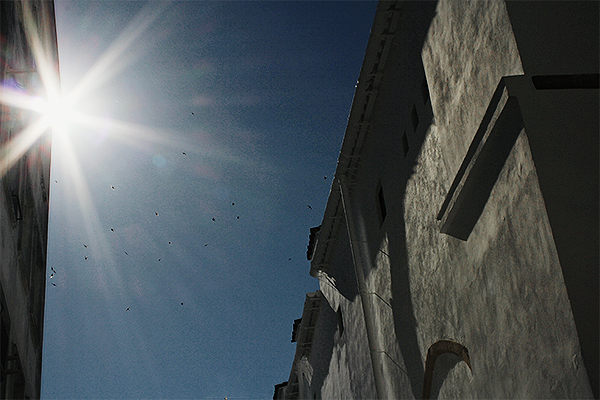 The Mercado Central de Abastos is not the biggest or most diverse market I've been to (see: Chatuchak) but it definitely the happiest. The market is a traveller's dream; the fraternity of the community seeps out of every stall, the electricity is infectious, and they sell fresh fruit, veg, meat & fish (including some so rare our group of food experts couldn't identify them).
Don't miss the churro kiosk directly outside the market once you're finished inside. They are the best I have ever had and are sold directly from the fryers (its neighbouring cafe will even let you sit on their terrace to enjoy them with a coffee or hot chocolate).
Address: Calle Dona Blanca, 11401
Visit the Montesierra Jamon Factory: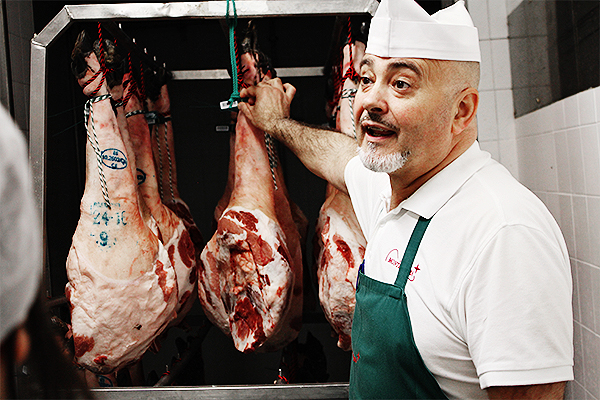 As someone who eats mostly vegetarian at home, I had my reservations about a trip to Montesierra but let intrigue get the better of me. After all, if one is able to eat jamon (and boy, am I) it seems fair to experience the process of its creation.
Montesierre are the Kings of Iberian Jamon, you see. Experts in their field. And so passionate, careful, and dedicated to their family-run business (now in its fourth generation) that the tour had nothing but a positive effect on me. Rather than mass production, these guys focus on exquisite production; from 30,000 square metres of Spanish hills and mountains (which provide the best environment for producing Iberian products) to their patient salt caves, the ageing process is nature-led and geared to eventual perfection. As the last stop in our tour – the tasting room – confirmed, it is a real art form.
Address: Av de Nazaret, s/n, 11406 (You can contact them here to set up a visit)
Walk through the town centre: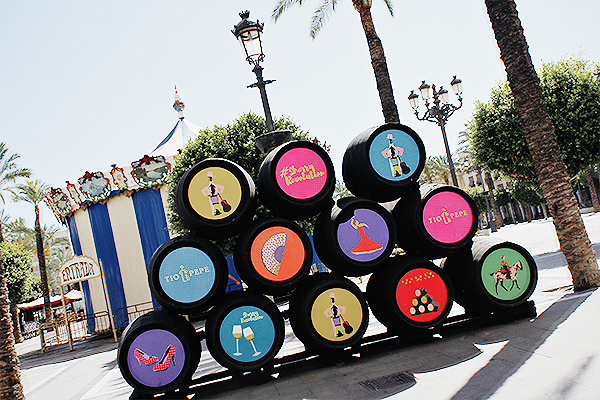 The town centre felt gloriously untouched by tourism. The shops are typical of European high streets, but are dotted between local cafes and feature all of their original Spanish architecture (The Zara and Tiger are particular highlights). Every turn is picture-perfect and makes you feel like a very lucky fly on a very large wall; over the three days we stumbled across gargantuan religious ceremonies, giddy alfresco family dinners, and sun-soaked PDA en masse.
Where to eat in Jerez
La Carbona: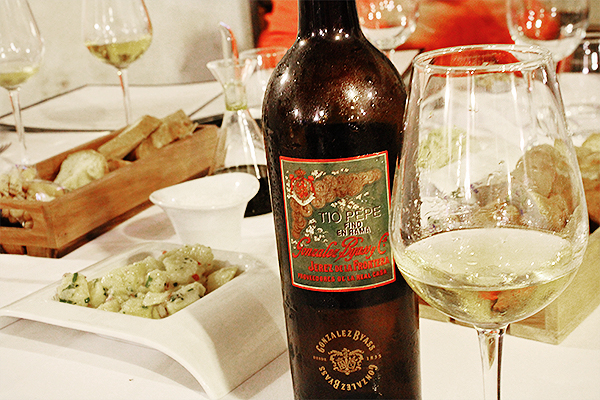 After a slightly delayed arrival in Jerez, I could have eaten a grilled cheese and had a foodgasm but booked it to La Carbona before closing for some proper food. And proper food it was. The family-run restaurant homes an expansive stretch of tables (noticeably filled in locals) in a former bodega and serves exceedingly rich tapas; we sampled a glorious 'terrine de foie', salt-soaked king prawns, a cocktail glass of dancing tuna, a medium-rare T-bone, et al.
That and my very important first glass of Tio Pepe.
Address: Calle San Francisco de Paula, 2, 11401
La Cruz Blanca: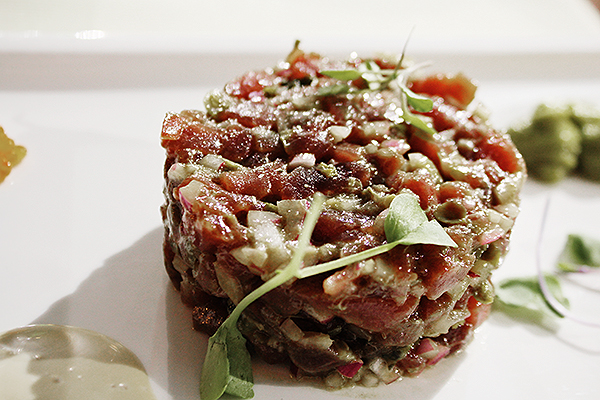 After our first visit to Tobanco El Pasaje (the flamenco bar, above), we took our hungry tummies for a walk through the town centre and ended up at La Cruz Blanca. Both the tapas and atmosphere were fantastic. The Almadraba wild red tuna tartare was my personal highlight but every dish we ordered was cleared within minutes.
Special shoutout to the padron peppers and our post-midnight glasses of Noe with local cigars. Because #yolo.
Address: Calle Consistorio, 16, 11403
El Mirador de Doñana (Sanlucar):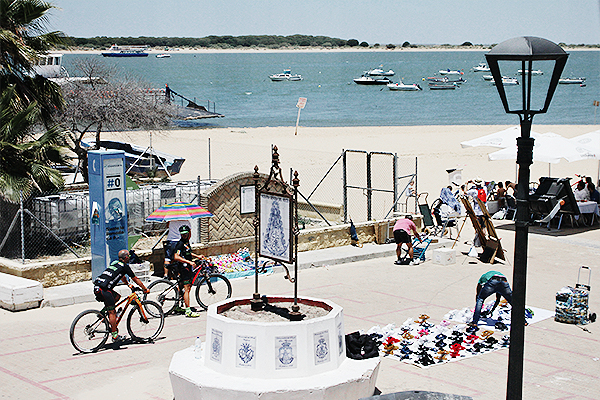 The seaside beach of Sanlúcar de Barrameda (or Sanlucar) are only a short drive from Jerez (roughly 30 minutes) but offers an Andalusian charm of its own. We took seafood-heavy lunch in the terrace balcony of El Mirador de Doñana before hitting the sand. Apparently to see how quickly to sink when we did. We began with a few tapas-style starters like fried meagre belly (which came with a curious but delicious side of hand-cut waffle chips) and – potentially the best starter I've ever had – "Four Textures Tuna" which is tempura-battered raw and wrapped in seaweed before I forked my best through a bowl of semolina risotto *with assorted seafood, vegetables and foie).
A beachside walk will be necessary. But it could be worse, eh?
Address: Av. Bajo de Guía, 0, 11540 Sanlúcar de Barrameda,
Albores: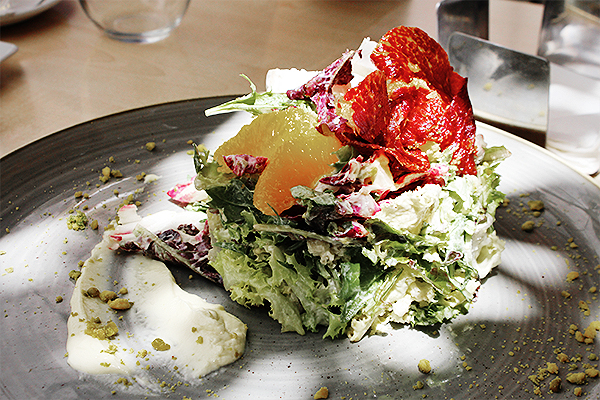 Albores, though it had fierce competition, was the best restaurant I visited in Jerez. It was an unexpected win; the tapas restaurant is set between many others, looks no different, but was a rare gem that curated vegetables and fruit as well as they did meat and seafood. My feast began with the salad of my dreams (Goat's cheese, jamon, orange and pistachio salad), before moving on to perfectly cooked tuna belly (in a soy sauce cream with tomato jam), black rice with cuttlefish & prawns, homemade Burgos style black pudding with apple compote, and spinach & pistachio-filled scampi croquettes. To share. Obvs.
It is an absolute must-visit.
Address: Calle Consistorio, 12, 11403
Travel Tips: Jerez
Getting there: There is no direct flight to Jerez, but it is roughly a one hour transfer from Seville or Gibraltar Airport by car. Set up your transfers beforehand with your hotel or Airbnb (that Airbnb link will get you £20 off, to boot!).
Speaking Spanish: Like many Andalusian cities, Jerez doesn't have a huge tourism industry so it would be a good idea to brush up on a few simple Spanish phrases (ie. "Habla usted Inglés?", "Tiene un menú Inglés?", "Gracias!") if you don't speak the language.
Happy travels, babe!