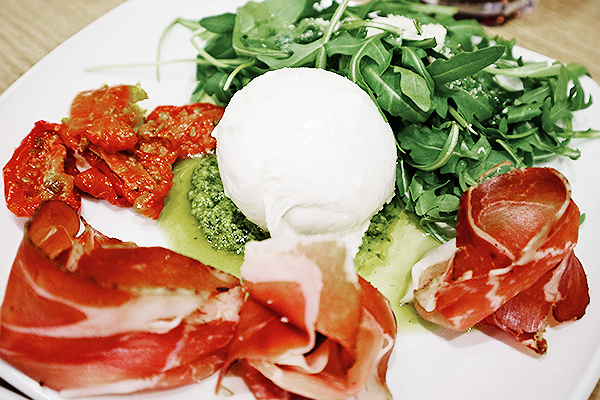 The Pizza Gods at Firezza embody everything I love about the food industry in London; quality flavour-focused ingredients, convenience, affordability, and good vibes. When I was asked to collaborate and experience their food and drink offerings prior to their new restaurant launch in Dean Street, I could hardly refuse.
The restaurant – which opens to the public April 12th – is the brand's first fully-fledged restaurant and is set to showcase their "proper" by-the-metre pizza in true Soho style. They've even revamped their "Patate (fire-roasted sliced potato with creamy Taleggio cheese, mozzarella, fresh cream & red onion)pizza and offer gluten-free & vegan options to cater to the everyman.
My personal favourites include their hand-stretched and fire-baked Porcini Di Bosco pizza (white pizza with wild porcini mushrooms, fresh field mushrooms, Tartufata/truffle cream, Taleggio, mozzarella, Gran Milano shavings, cream & tarragon), Stone Brewing Craft Beer, and absolutely perfect cannoli (the chocolate chip version is, to be honest, kryptonite).
For the price point (pizzas start at £6), Firezza have done a commendable job not only hunting high and low for the best ingredients available (they fly Buffalo Mozzarella D.O.P. 1300 miles direct from Italy) but striving for a social space to enjoy fuss-free food and drink. I have even created a fist-pumping playlist for their restaurant to help them do so (which you can preview on Spotify here)!
Do your tum a favour and schedule in a Dean Street pizza party excursion with your nearest and dearest.