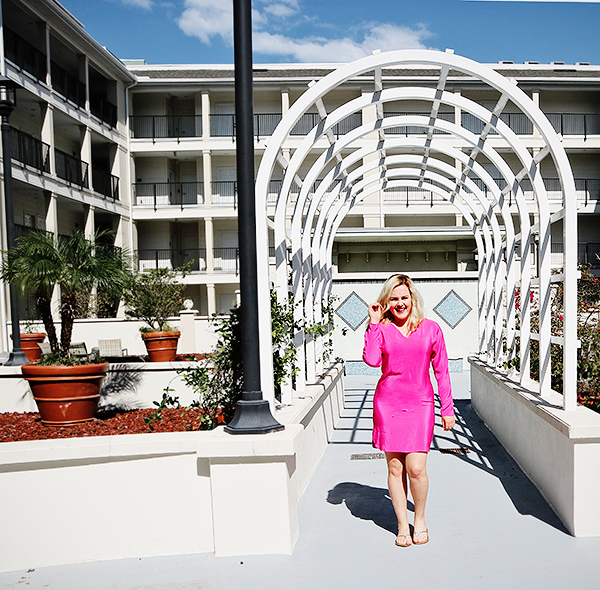 This is one of "those" dresses. The ones that sit in our closet and stare us down when we don't feel confident enough to wear them (yay, womanhood). Which is always.
It's bright. It's tight (with beautiful draping at the top). And confident as I am, all of that paired with curves and blonde made me feel a little more Elle Woods than my own ridiculous standards of professional decorum would allow.
But I packed it for Florida. I packed it because I gave up negative thoughts and almost doing things. I packed it because pink is my secret power colour.
After all, what is the point in doing hundreds of squats a week if I'm not going to take the results out in a hot pink dress?
Grab your own versions of "those" dresses and get them out this weekend. You won't regret it.
What I Wore:
Hot pink Ralph Lauren dress (similar here)
Gold flip-flops from Badgley Mischka