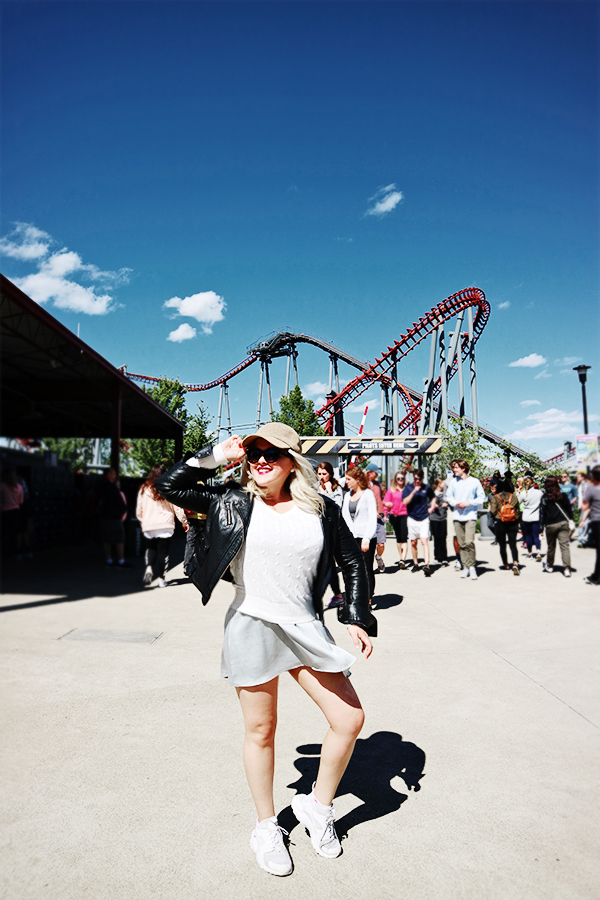 I had some very interesting experiences at Kings Island as a tiny
Throughout high school, Kings Island was "the thing you do" after Prom. Why? I have no idea (a day likely to welcome many of our first hangovers doesn't really require rollercoasters), but it secured the 364-acre fun mecca as the best theme park in the Midwest in my eyes.
This trip's return to Indiana happened to coincide with the 10-year anniversary of my last Kings Island escapade and thus inevitably called for a micro road trip with a few of my favourite women.
Even without Fast Passes, we managed to squeeze in all the greats; the world's longest steel inverted roller coaster (Banshee), one of the top-ranked & scarily steep steel roller coasters in the world (Diamondback), the only face-to-face inverted roller coaster in the Midwest (Invertigo), the ever-nauseous spiral swing (Delirium), and then some. With Starbucks stops (recommended as it is one of the only non-price inflated retailers in the park), a Festhaus lunch break (where we caught their Back to the '90s show over some overpriced chicken tenders), dance breaks, photo shoots, et al.
For the atmosphere, variety of attractions and ease of getting around, it doesn't get much better.
(It is also worth noting that their "Gold Season Pass" is on a pretty crazy deal right now for anyone imagining they'd go twice (or more) during the year. It pays for itself in under two trips and includes parking, unlimited admissions – including Halloween Haunt and WinterFest – and even early entry to Soak City Waterpark.)
Thank you times infinity to my beloved Leanne Meurer for taking our footage and turning it into this glorious keepsake of a Kings Island video tour, below!