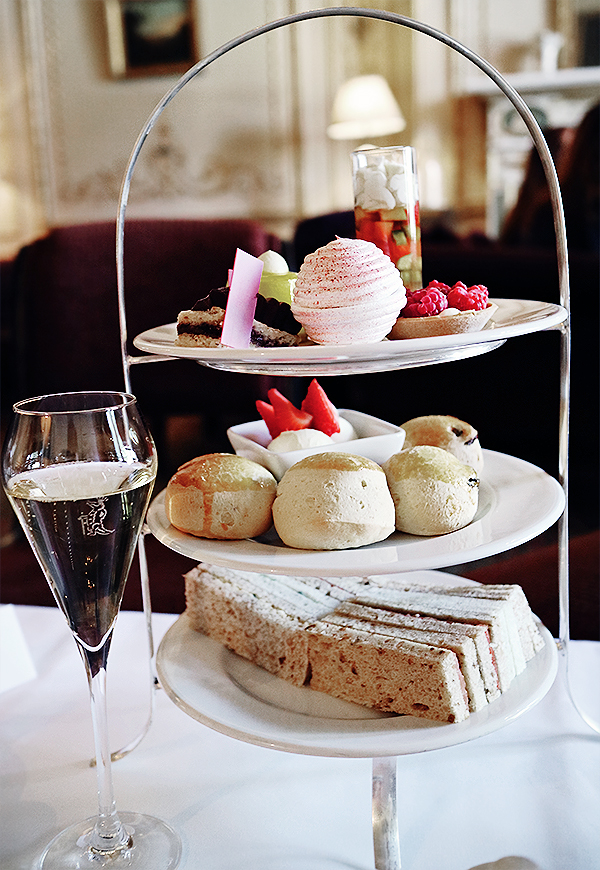 The never-ending stream of 'National' days and weeks that PRs seem to throw around the Twittersphere has me wildly disconnected. A little petulant, truth be told. I refuse to eat burgers on National Burger Day. I refuse to relax on National Relaxation Day. I may even go as far as supergluing my mouth shut on National Smile Day.
The exception was always going to be National Afternoon Tea Week. The one I'm currently clotted cream-ing our way through. I take afternoon tea unnecessarily seriously.
With a friend was in town and on the hunt for her first taste of British teatime, I had to go heritage. Home House's English Country Garden Afternoon Tea heritage.
The jaw-droppingly beautiful member's club and hotel shook their afternoon tea menu up to incorporate country garden themes right on time. We booked in, skipped up Robert Adam's opulent staircase, and settled in to their neo-classical Drawing Room with a glass of Moët & Chandon for the quintessential afternoon tea.
Simply heightening the traditional, we started with a sandwich selection of roast beef & horseradish on onion bread, smoked salmon & cream cheese on granary, cucumber & cream cheese on white, and cressed-up wholegrain egg mayo on white.
The fresh scones – with plenty of clotted cream and jam – were next, riding on a Darjeeling sea that led to spectacular dessert plates. While I rarely take more than a bite of teatime's sweet treats, the mini Pimms trifle, Eton Mess meringue sphere, cherry & chocolate dacquoise, honey & thyme mousse sable, violet & blackberry open macaron, and raspberry & rose tartlet vanished within minutes.
If you're looking for a traditional tea that won't disappoint, I couldn't think of a better spot to settle in for the afternoon.