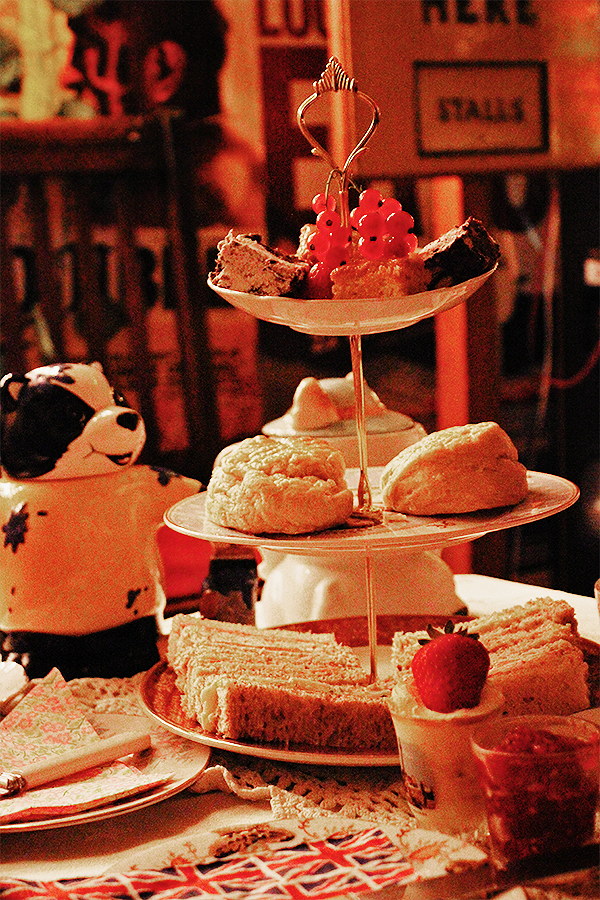 Over the last few months, I have bored everyone to death with my constant praise of Little Nan's Rio Bar (remember?).
The underground bar is the stuff of 90s childhood dreams and has proved to be endlessly fun every visit; teapot cocktails, a garish & prop-heavy photo booth room, the Millenial throwback playlist, free pick 'n' mix, popcorn…
…and now, afternoon tea.
The teas aren't an everyday option (they announce them on their website/social and mostly occur on Saturdays) but are well worth keeping an eye out. Once cozied up in their unseemly lounge furniture (all part of the charm), £25 will afford you a selection of sandwiches (smoked salmon & cream cheese, egg mayo, ham & mustard, and jam & veggie), home-baked scones, and mini pastries before snapping your waistband with an enormous slice of Victoria Sponge. Teapot cocktails included.
If you are looking for an afternoon tea a little less "using the right spoon" and a little more "forming a conga line to My Heart Will Go On with anyone that will join" (true story), Little Nan's is your girl.