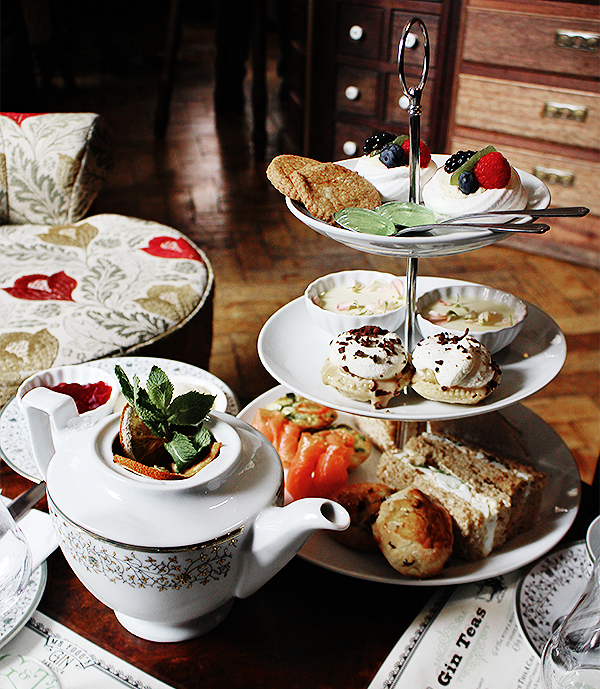 I have been fortunate enough to (over)indulge in a number of afternoon teas over the last few years, but nothing has been as experiential as the G & Tea at Mr Fogg's Gin Parlour.
Launched just in time for National Afternoon Tea Week (my Christmas), the Mr Fogg's team have set up a real afternoon delight; your traditional tiered treats alongside a gin & tonic, gin cocktail teapot, and taster session of two wildly different botanical mixes.
The Parlour itself has a selection of over 300 varieties of gin and leads into the ultimate Phineas-inspired lounging area; tophats, foliage, 'bar wench' and all. It is the perfect little hideaway to enjoy sandwiches, savoury treats, and a few updated Victorian sweets. Though a little off expectation, the lack of monster scones (my usual highlight) was made up for with a mini banoffee pie and a pot of Green With Env-tea (rose & cranberry green tea, Tanqueray London Dry gin, bergamot, honey, lemon & grapefruit).
The original will always be my go-to, but the Gin Parlour makes for an excellent escape from real-tea.