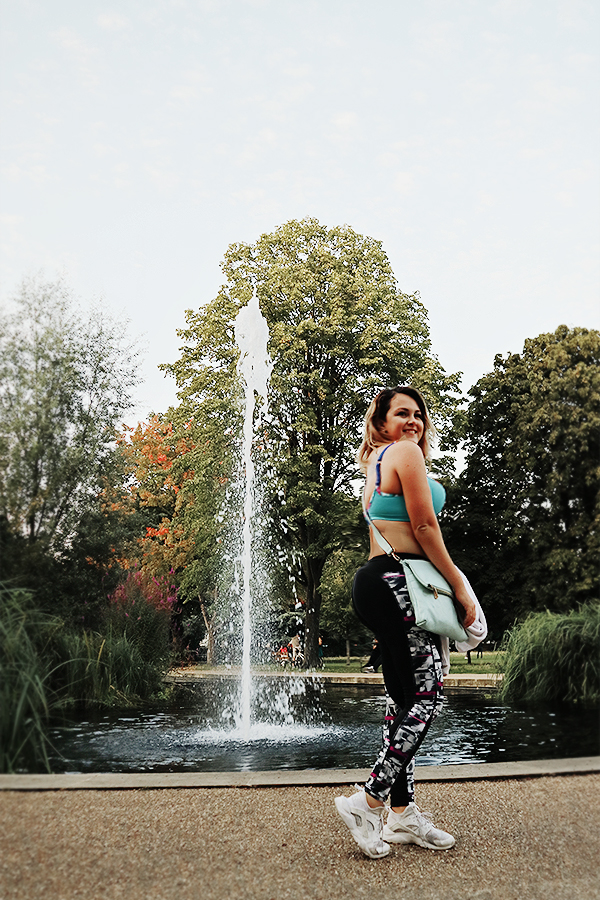 As a petite woman with non-petite extremities (we're talking boobs and bums here, babes), I have always found fitness wear rather aggravating. Sports bras tend to do one of two things; 1) suffocate me or 2) look amazing but offer absolutely. Until last week, I had resigned myself to believe my typical HIIT-intense routine would keep me in baggy shirts and tiny shorts while my yoga-loving friends could parade around in Instagram-worthy bra and legging sets.
Then I found Simply Be's uber curve-friendly offerings and had an epiphany; buying a sports bra in my actual bra size and a higher neck could almost make a sports bra modest as outerwear on a curvy woman.
I have ran, jumped, danced, and burpee-d in this new wardrobe addition and could not be happier. No mothers covering their children's eyes in parks, no discomfort, and no more crazy sweat-filled cover ups.
What I Wore:
Puma Clash leggings
Naturally Close High Impact Non Wired Print Sports Bra
Smith & Canova Mint blue leather handbag
White Nike Air Huarache Run Ultra Trainers