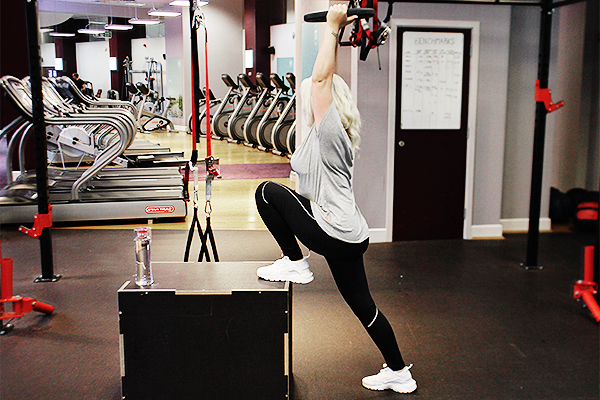 I have reached the half way mark of a six week personal training and general fitness programme at The Club at County Hall (the luxurious and expansive gym of London Marriott Hotel County Hall) and could not possibly feel more "fitspo" about it.
At the start, I told Coach (my genuinely lovely trainer) that I was training for my next Color Run and wanted to push myself to get as strong as physically possible over the succeeding six weeks as – with legs of steel – my arm strength has always been my physical downfall.
With a mix of cardio, free weights, cross fit, HIIT, and everything in between, I am seeing progress faster than ever before so decided to rope Coach in to join me for a Facebook Live! Hooray!
This coming Friday (September 2nd) at 1pm GMT, Coach and I will host a live and unedited workout for you on my Facebook page (no equipment needed!) and give you the opportunity to ask the pro to answer any fitness/gym questions you may have. Completely free!
We can't wait to see you there.
Click here to 'Like' me on Facebook and check back on Friday at 1pm GMT to join us!
What I Wore:
Sundried Grivola tee
Sundried Runette tights
White NIKE Huarache Run Ultra Trainers from Infinities

(Sundried – a brand founded by a personal trainer, triathlete and father – is my current fitness obsession. Fashion obsession, even! As well as having beautiful pieces of activewear, they are all ethically produced with a distinctively low carbon footprint. Everything is made in Portugal and comes with a unique code; entering the code into their site will show the journey of the garment and make a donation to volunteer-run charity Water for Kids. Way to feel even better when you work out, eh?!)