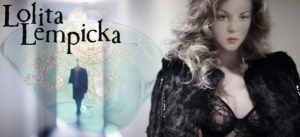 This has to be my favourite Fashion Spot yet. I adore Lolita Lempicka, and since I hadn't done a fragrance edition of Fashion Spot yet, thought it would be a great start. In the words of the creators, it is:
Fresh, Sweet Oriental, Vanilla. Created in 1997, Lolita Lempicka is a refreshing, oriental, woody fragrance. A fragrance of contrasts; baroque and contemporary, curvaceous and strong, enclosed in an apple shaped bottle. With a liquorice accord comprising of aniseed, violet, vanilla and praline with a floral oriental harmony of ivy, iris, amarena, tonka bean, vetiver, and musk. Lolita Lempicka is elegant and voluptuous.
The kind of images that evokes for me is something extremely sensual yet unaware. A powerful, innocent sex appeal, hence the ad. Hope you enjoy, gorgeous guys and dolls!
Don't forget to enter to win your dream shoes here! 2 days left!