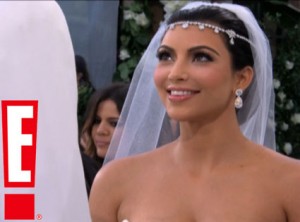 Kim Kardashian's wedding – which was solely black & white in hue – was awesome. I may also be starting a new career as a wedding make-up psychic.

The rumour mill is a-whirl with thoughts that Marc Jacobs is going to be taking over at Dior. Strange choice, really. In that change, he would be leaving the handlebars of Louis Vuitton to Phoebe Philo (which is pure genius), though she would still be designing for Celine, as well.
According to Forbes, Gisele Bundchen and Tom Brady are the world's highest-paid celebrity couple in 2011. Bundchen earned $45 million between May 2010 and May 2011 and Brady signed a four-year, $72 million contract extension last September with the New England Patriots as well as bringing home $31 million. Oh hello, green-eyed Kanye West.
Since we've all been wondering what Filipa Fino will be working on after her departure as Vogue's Senior Accessories Editor, her rep just revealed that she is going to "launch a new digital proposition that will have the world see fashion as a complement to accessories, as opposed to the conventional other way around." O rly?
For the first time, Tory Burch is going to design tuxedos. They will be available exclusively at her Madison Avenue flagship, opening in September.

"A great tuxedo is modern and timeless for evening. My mother often wore her Yves Saint Laurent le smoking, and my father was known for his dinner jackets lined with silk Hermès scarves. Always superchic."