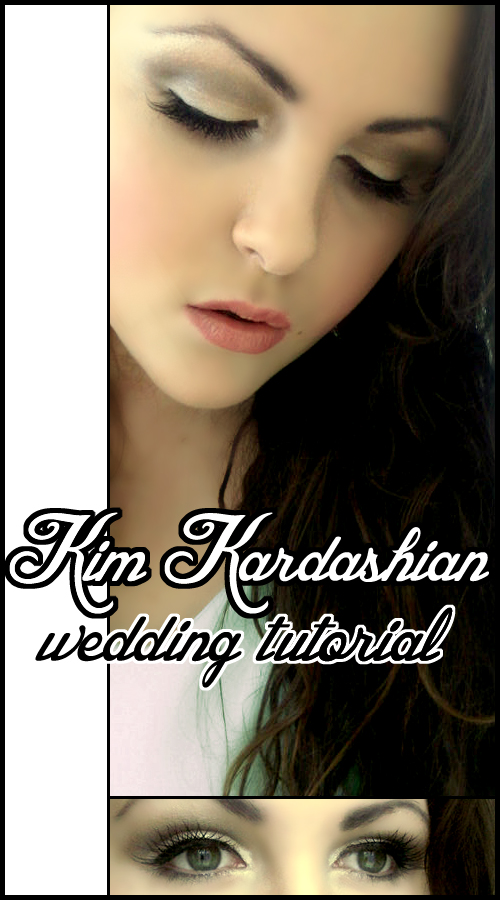 If you've somehow managed to the avoid the media frenzy, you may be interested in knowing that Kim Kardashian is getting married to Kris Humphries this weekend!
Since rumours are flying around that the Kurvaceous Kardashian (I had to do it) thinks her wedding will "be bigger than the royal wedding", and I did a breakdown of Kate Middleton's make-up pre-wedding, I figured a Kardashian wedding make-up tutorial (aka make-up guesstimation!) was in order.
Kim Kardashian's three key make-up traits (seen in the photo at the end of the post) are as follows – smokey eye, false lashes, highlighting. Since we're all not as lucky to have Mario Dediavanovic – King of the Smokey Eye and Kim Kardashian's make-up artist – on hand, follow the simple steps below to create a flawless and photo-friendly look!
Obviously, I'm a million shades lighter than the Armenian goddess, so this is a look that can really work for everyone. Hopefully, you all will share your interpretations or guesstimates of her wedding look!
(Also, I'm hoping Kim Kardashian's wedding dress looks like this! A flattering change from the norm.)