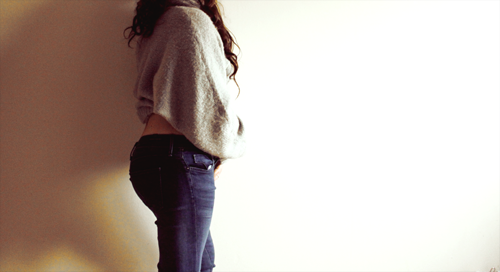 "She came back from California
Lost her way alone in Georgia
Found she wanted something more
Like what she did before
And then she stumbled back into me"
– "Skinny Jeans", The Bigger Lights
I am not what you would call a 'jeans girl'. If you have read my book, you know that – for me – dresses make up 95% of my wardrobe. For this reason, I have found it incredibly surprising that I have fallen in love with Citizens of Humanity Avedon skinny jeans.
Practically, they should not work for me. As a petite, curvy woman with a very different frame to a sample-size model, skinny jeans usually don't flatter my body type. The Avedons, however, have a luxuriously-textured denim with a flattering stretch that wraps around my curves without feeling like a jegging. My legs are praising the opportunity to stay warm (aka covered) this winter!
What I Wore – Thick, batwing sweater and Avedon skinny jeans.