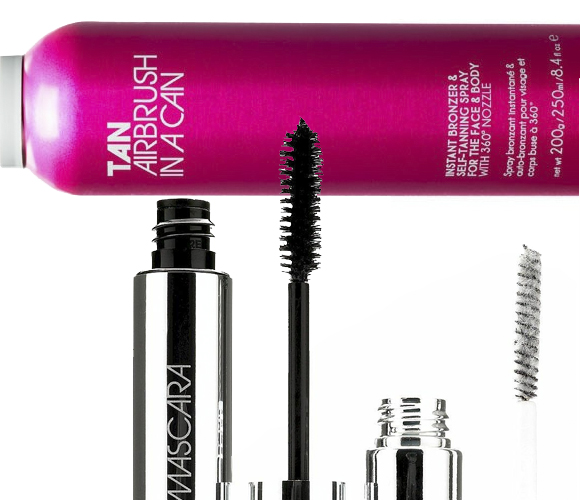 I have to do some brand gushing. I never actively search for "the next best thing" in the tanning or mascara categories, but ModelCo have recently surprised me with some excellent contenders.
First up, their award-winning mascara, Fibre Lash Brush-on False Lashes. One of the few beauty products in this industry that does what it says on the tin. Basically, the mascara works in two tubes – Extension Mascara and Lash Fibres. Starting with the mascara, you apply one layer and top it off with the brush-on fibres. The fibres are designed to adhere to your own lashes to create extra volume and length. You secure the fibres by applying the mascara once more. Maybe 60 seconds more work than your average mascara, but these 'wow lashes' are water resistant, smudge-proof, tear-proof, and removed easily with warm water or make-up remover. Completely worth it.
Then we have the Tan Airbrush in a Can (which was, in fact, the world's first ever airbrush self tanner!) As a rule of pale thumb, I almost never touch self tanners. This product, however, works perfectly on top of well-moisturised for a streak-proof and natural tan.
The formula dispenses in a superfine mist that contains aloe vera and cocoa butter which I find really helps it penetrate into the skin quickly. A little goes a long way and the instant bronzer helps you keep check of where it has been applied. I assume it would result in quite a dark tan if I hadn't moisturised heavily beforehand, but would be just as easy to apply. Fool-proof and orange-proof.