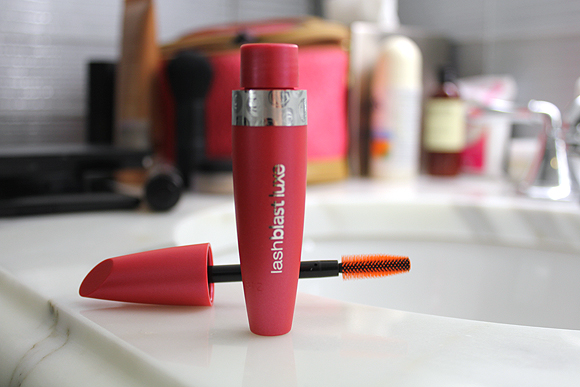 Welcome to my new favourite mascara that is my almost-old favourite mascara. Let me explain…
In 2007, I decided I wanted to start playing with make-up…on myself. Until that point, I was the go-to make-up artist for everyone's special events, proms, etcetera…but never actually wore make-up on my own face. The same week that I hit the drugstore for new tools, Covergirl had released a mascara called "Lash Blast". Down to what I'm sure is subliminal messaging in between episodes of One Tree Hill, the mascara ended up in my basket.
And since that day, I have probably 'hit pan' on over ten of those orange tubes. While the large molded brush was initially an ignored gimmick, the mascara's conditioning waxes coated each lash to voluminous perfection and never clumped. "If a drugstore mascara can make me this fluttery," I thought to myself, "…imagine what high-end products would look like!"
But the Diorshow's and Faux Cils of the $24+ variety didn't deliver quite like Lash Blast. Imagine my horror when, a month after moving to London, I found out that Covergirl didn't retail in the UK.
Maybe not horror. Displeasure.
Here's the climax! Last week, while stumbling around for water in the 90-degree heat of Manhattan, I ended up in a Duane Reade. A Duane Reade that had a whole shelf full of my long lost love. Because I'm completely illogical, I opted for the "Lash Blast Luxe" rather than the "Lash Blast" I was used to. Thankfully, I haven't been disappointed.
Big lash warning: below!
Do you have a beauty product that you're this crazy passionate about?