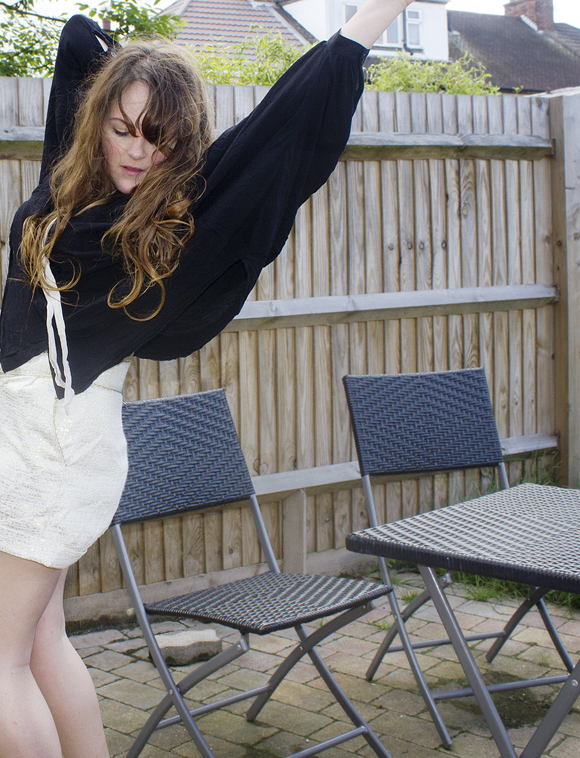 The part of me that is British really likes to talk about the weather. Even more so, I like to whip my messy hair in different weather situations are take photos. That is why the photo above is in existence.
Shorts and XXXL shirts are my Summertime Staple of the week. The wedges were a strange call in hindsight, but after cutting up the back of my heels at Regent Tweet, they were the only suitable and backless option.
Shop the look: Oversized black batwing shirt (similar here), S/S 2011 gold River Island shorts (similar here), and handmade wedges (similar here).