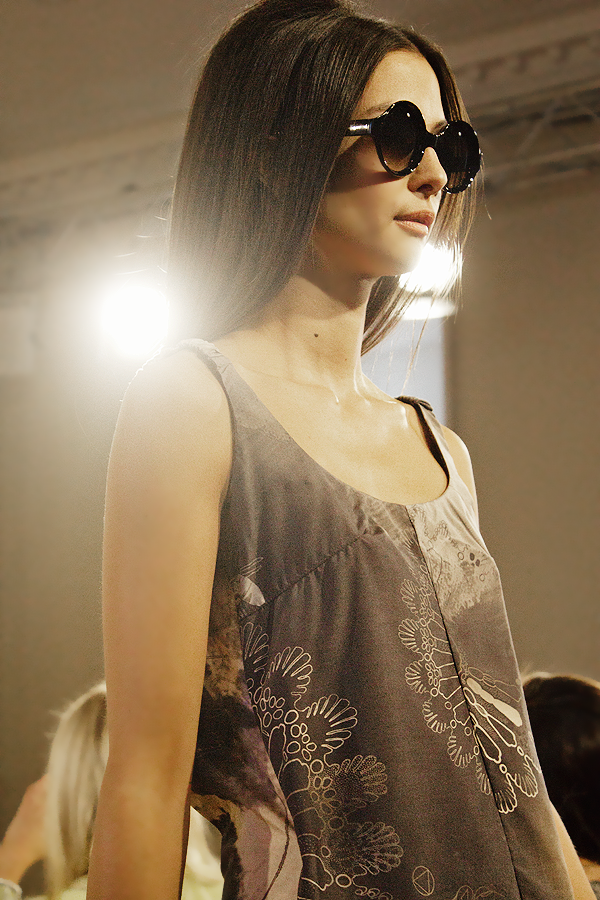 We have finally made it to my final show of London Fashion Week Spring/Summer 2013! Let's say farewell with a bang, shall we?
Jena.Theo rocked out with their collection – 'Hell's Angel' – on the final day of fash madness to tell the story of a woman and her relationship to the environment. In particular, the duo wished to allude to Arthopoda (a large phylum of invertebrae animals that include insects, spiders, and crustacean). Thankfully, they left the multi-legged creatures and claws at home and replaced them with an earthy and alluring collection of wearable prints; favourites including light outlines of skulls, snakes, and hand-rendered tattoos.
By the time the glass beading rolled out, we had already been enamoured with buttery leathers, the ebb and flow of delicate organzas, spun silks, and a phenomenal ombre dress made of premium Japanese denim. I know very few women who wouldn't pine for a piece of this collection.