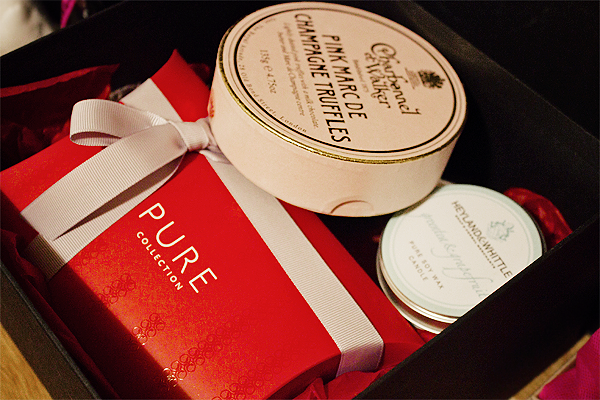 After dealing with the antithesis of luxury over a month-long house move, I was thanking the proverbial heavens when a box arrived from Pure Collection containing a little night of luxury for me.
In addition to their cashmere socks (the smoothest feet pillows I have had the pleasure of wearing), they also included a Molton Brown Yuan Zhi Bath Soak (to create a bubbly ocean bath time), a box of Charbonnel et Walker Pink Marc de Champagne Truffles (to eat in the bath), and a Heyland & Whittle green tea and grapefruit-scented candle (to try not to eat in the bath).
Absolute perfection.
*PR disclosure: luxury box thanks to Pure Collection!