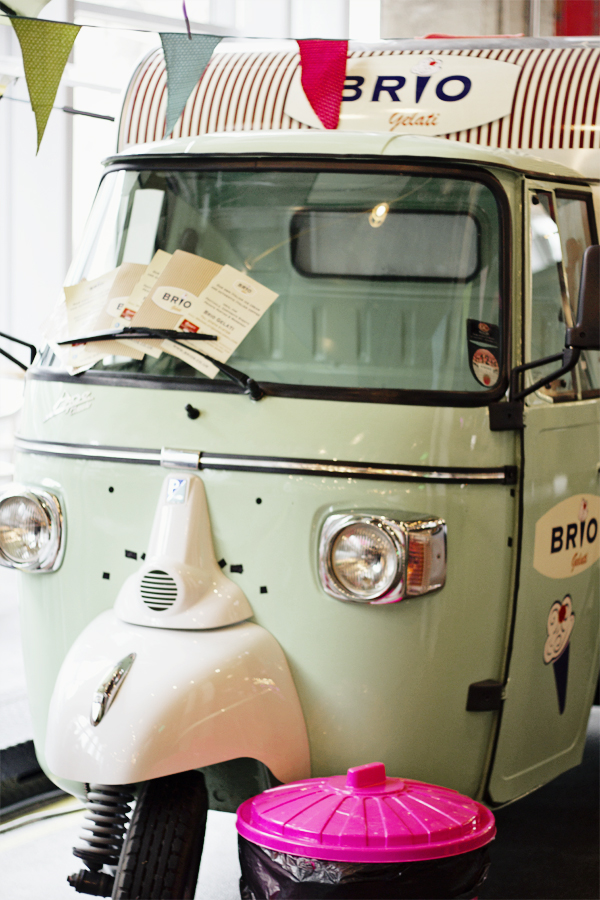 Last month, I forgot to visit Trinity Kitchen. But blaming a heavy workload (read: latte lunches) and respectfully mourning the loss of The Cauldron and Banh Mi Booth only got me so far. With the turn of the trucks, I sped over to Trinity Leeds as soon as the September gang arrived.
Drawn visually to PopaBall, I sampled their reinvented Asian bubble tea – which trades tapioca balls for jelly balls – and delighted at every flavour. Out of lychee, strawberry, mango, vanilla and kiwi balls, the latter was my personal (but tough-to-choose) favourite. The tiny truck is even offering a mini afternoon tea – with drink, finger food and cake – for just £12.
But a drink alone does not a food review make.
Darting between the menus of Street Fodder (worldly weekly menus), The Salty Cow (moreish salt beef sandwiches done three ways), and Rice Shack, I settled on
the global gluttony of the latter. Unlike the majority of street food vendors, Rice Shack doesn't focus on any one cuisine or food trend. Simply, Rice Shack is a diverse selection of meals served with rice – all made from scratch. With The Manfriend craving a crispy shredded beef (even after the owner himself telling him he made a 'boring choice') and my intrigue over the Japanese Drunken Duck fried rice winning over my carb-consciousness, we sat down with our paper tubs and tucked in.
No taste phenomenon in the rice department, but both of the proteins were fantastic.
I'm coming back for you, Brio Gelati…