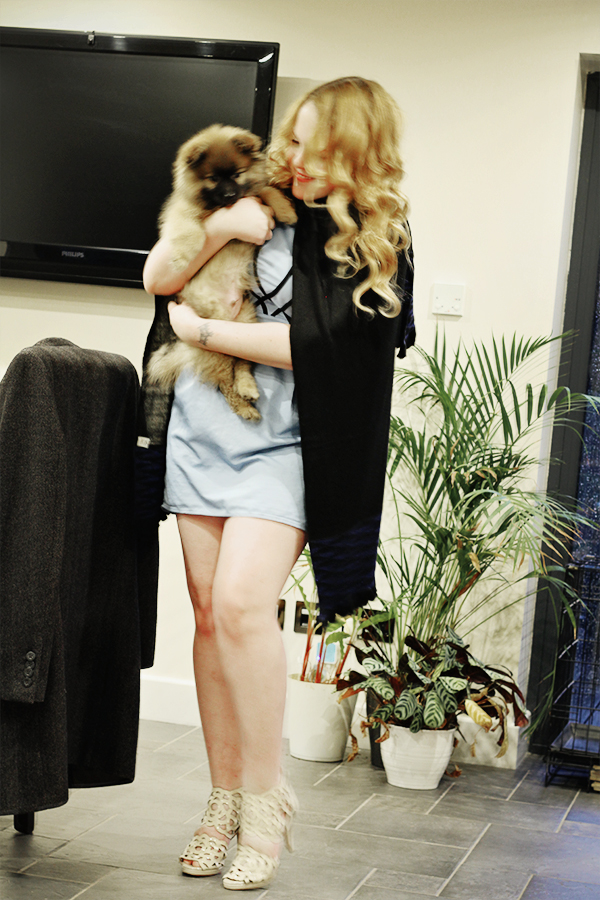 Recovering from a major eye surgery has been…inconvenient. Without the 'practcal' use of my eyes, I have been heavily reliant on my other senses – touch, in particular.
My puppy* and my cape have made the world a very happy place. As sensegasms go, the cape (pictured above) feels like a warm hug and looks like a dream; bohemian fashion in its chicest form. For once, I am actually hoping scarf season lasts as long as possible.
* More on the furry friend in a future blog post.
What I Wore:
Blue Velvet cape from Moon Cats
Vintage blue piped dress
My trusty Sargossa heels