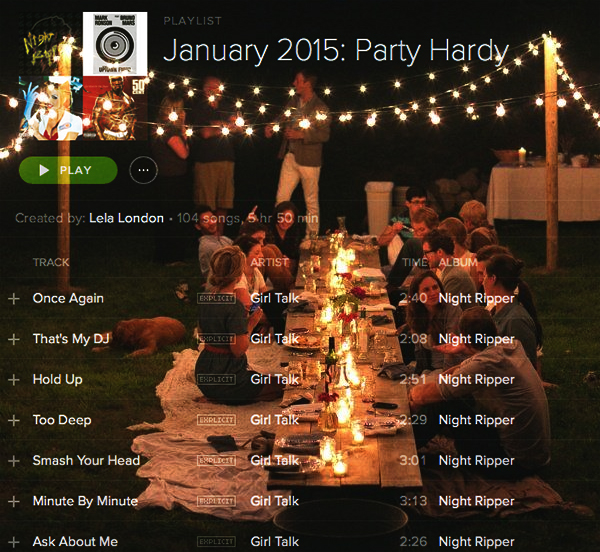 This month's free Spotify playlist is intended to be a holy grail resource for party hosts and music lovers alike. Unlike my typical hour-long playlists, this behemoth 100-plus song release taps out at five hours and fifty minutes.
Mixing mash-ups, lyrical genius, rock, rap, sixties jams, and a number of the sickest chart-toppers released in the last decade, this has become one of my all-time favourite compilations. Enjoy!
(Need to catch up on last month's? Click here for December's free Spotify playlist.)
(Download Spotify here. It's free!)
Track listing:
I'd give it to you, but I think you'll have more fun putting your faith in the play button.