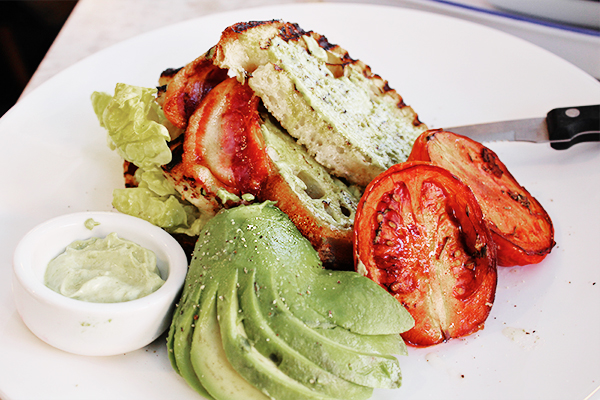 I wish I had discovered No 11 Pimlico Road earlier.
When I first moved back to London as an adult, I saw a lot of the 170's bus route between Victoria and Clapham, but never noticed the gorgeous interiors of No 11 Pimlico Road, let alone the food menu. Years – and an intense passion for restaurants – later, I was invited for brunch and it turned into a blog. This blog.
No 11 is a diamond in the not-so-rough. The clientele are noticeably diverse (yet always smiling), the atmosphere is lively (yet, somehow, quite homely), and everything of the menu is divine (no yets). From the arrival of my Bloody Mary – Ketel One Citroen vodka & fresh tomato juice served with their house spice mix – I knew I would be a return customer. Even my dining partner's homemade pink grapefruit and ginger lemonade could be bothered to be made with an in-house lemon sherbet. The charm is all in the details.
Details like a deconstructed club sandwich packed with noticeably high-quality ingredients; succulent grilled marinated chicken, smoked bacon, avocado, roasted tomatoes, fresh basil and basil mayonnaise on sourdough toast. Details like a generous truffled macaroni cheese side that oozed with fragrant truffle and cheese. Details like 'prawn salad' that crunches through a bed of chilli mayo salad, avocado, and Monster Prawns…
…maybe its time to move back to Clapham.