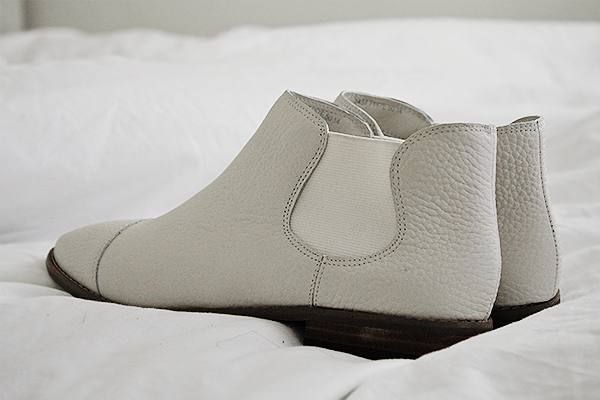 I always see 'summer favourites' popping up around the beauty blogosphere but very rarely see non-cosmetic products mentioned. To be frank, very little changes in my beauty routine from Spring to Summer so I have decided to give my non-beauty favourites some blog loving, instead…
Fashion
When I'm not hot-footing around London I seem to be travelling to new extremely walkable cities, therefore practically live in Chelsea boots to do so. After my last pair met their overworn end, I chose to replace them with these little beauties and get complimented on them daily. They are slightly mod, a tan-boosting cream colour, and have the perfect little all-day heel.
Lucky for you, it looks like they've also just landed in the sale!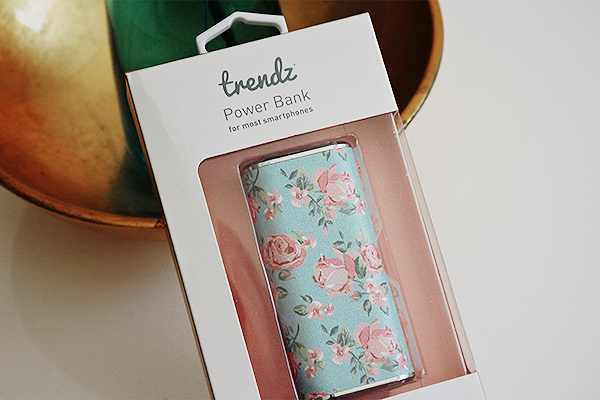 Tech
It seems like the majority of my favourites are pretty, travel-friendly things that make life easier. The Trendz Power Bank is no exception. Because my phone often acts as my second laptop, I run the battery out faster than the average tech head. I always have my charger on me if I'm out for more than a few hours but often find myself struggling to find places to charge up between meetings.
The amount of time I've had to
Put simply, the Power Bank can get my phone to 100% multiple times per charge. It's a floral godsend.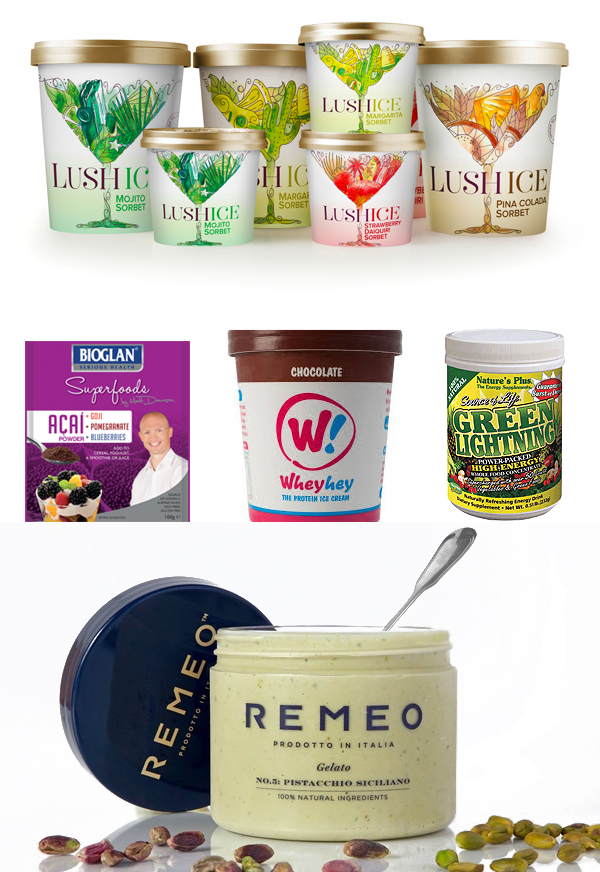 Food
This one needs subcategories.
Health hacks:
No matter how good my intentions are, leading a busy lifestyle gets in the way of my healthy lifestyle all too often. I drink litres upon litres of water and eat clean as often as I can, but love when I find little health hacks to make my efforts a little more consistent.
My two current faves are Source of Life® Green Lightning and Bioglan Superfoods Powders. Both are powder supplements that deliver a plethora of micronutrients in every scoop. Green Lightning is the more energising of the two with over 50 whole food concentrates and extracts, including fruits, vegetables, algae & herbs but the antioxidant-packed Bioglan Acai powder has the perfect 'berry smoothie' taste with the addition of super-healthy goji, pomegranate and blueberries.
Healthy treats:
I have developed a newfound appreciation for ice cream this month and while these three products certainly aren't 'health food' they are far superior to all of their freezer food counterparts:
1) Lushice – Wait for it…cocktail sorbets. Each pot of Lushice is created using high quality fruit puree and juice sourced from the West Country, a dash of premium liquor, and clocks in at under 100 calories per 100ml, The Piña Colada flavour is life and they're also completely vegan.
2) Wheyhey – Sugar-free and all-natural ice cream with 20g of protein per small serving cup. The added incentive is the xylitol (which is super healthy for teeth and gums). You will have definitely seen a pot or two pop up on my Instagram.
3) Remeo Gelato – Remeo uses 100% natural, high-quality ingredients and a process which means the product has 35% less fat than regular ice cream. The gluten-free gelatos taste as haute as they look (the transparent cases were designed by a fashion designer for Etro).