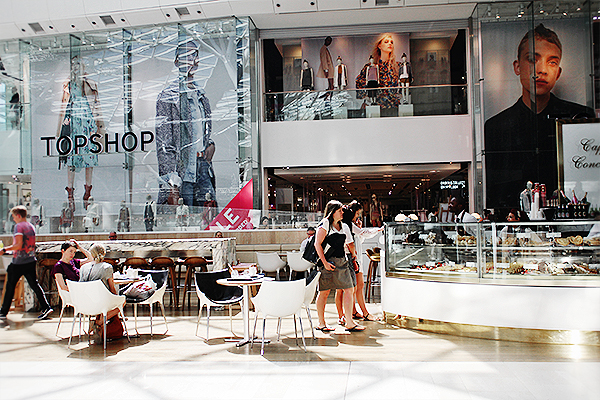 I have not 'been shopping' in years. Quite literally 90% of my wardrobe additions over the last two or three years have been purchased from our beloved internets.
Of course, even the techiest tech geek (hello!) can't do it digital all the time.
With three jam-packed days until I flew to Italy and a 'nothing to wear' crisis in full force, I had no idea what to pack and even less of an idea when I'd find time to do so. Between meetings, I dashed off to The Fashion Lounge (the Personal Shopping suite) at Westfield London and enlisted the expert help of personal stylist Elin Mai.
As a former fashion stylist, I had no idea what to expect from the experience but was happy to jump in with both time-sensitive legs.
After meeting in the lounge to discuss what I was looking for (colourful dresses!) and the general likes/dislikes I had included in our pre-shopping consultation, Elin took me in and out of shops like she had personally designed every item in them. She had an incredible knack for knowing where to go, what would make me look my best, what would make me feel comfortable, and what would fit my budget.
In no time at all, we wrapped up the session with two new dresses, a necklace, and a pair of heels which would integrate with a few items I already had in my wardrobe.
Without her it would have taken me not only ten times as long (perfectionist) but cost me ten times as much. Personal shopping at Westfield might just be my newest guilty pleasure.
Stay tuned for the full outfits in tomorrow's blog!
(To book your consultation, please call +44 (0)20 3371 2300 or e-mail thefashionlounge@westfield-uk.com)