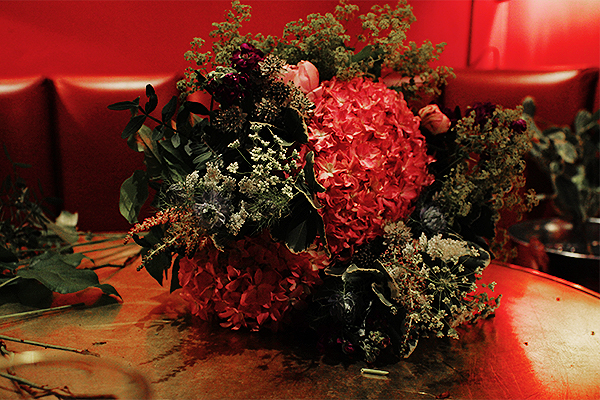 Zomato is my OCD dream. I use it at least once a week to scope out restaurant menus, so when the team invited me to Villandry to attend a flower arranging masterclass and afternoon tea, I couldn't refuse.
For an afternoon, a few blogger friends and I were schooled by the ladies of Moyses Stevenes in the fine art before settling in to multiple tiers of sandwiches, scones, and sweets. It is, of course, my duty to pass on the lessons learned:
Flower Arranging for Beginners
– Use a selection of flowers and foliage to act as 'fillers'. Foliage with strong stems will help support the stems of more delicate flowers.
– Start from the middle and work your way out.
– As you add each new flower, cross the stem over your previous flower's stem and twist gently. Follow this direction until you get to the very end (you can see an example of this below).
– Keep a strong grip of your stems as they build up and twist it in the direction of the flowers you are placing if the bouquet begins to loosen.
– After tying your finished bouquet (double tie it tightly to ensure the arranging won't move around), cut the stems on an angle to ensure they can drink from the vase you choose to place them in. Flat cut stems will sit at the bottom and find it hard to drink water.
Of course, if it all seems a bit too tough you can just go have afternoon tea and order some from the experts.
I won't tell.