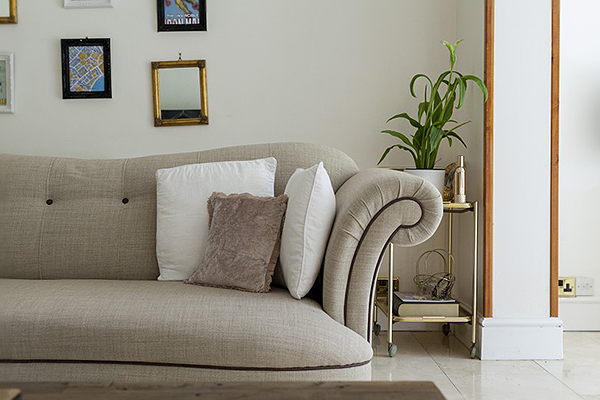 There is no greater pleasure than making a house a home. Though I have yet to buy my 'forever home', I really lucked out in my newest London abode: high ceilings, great light, and a neutral colour palette.
For the items I had collected over the years, it was a perfect canvas but a canvas larger than anticipated. Naturally, I went on a bit of a furniture binge.
One of the most exciting new additions was a gorgeous vintage-inspired sofa. The Moray – from DFS – is curvy, oatmeal-coloured, and acts as a perfect focal point for all the smaller gold and cream accents in the living room.
Though I had quite a few pieces from Made in my arsenal already, the discovery of their social network (Unboxed) increased my wishlist tenfold. A gorgeous sideboard later, the room was complete (I have since uploaded everything to Unboxed, obvs).
Click through to see all the finer details; bar cart, superhero and London-themed gallery wall, et al!