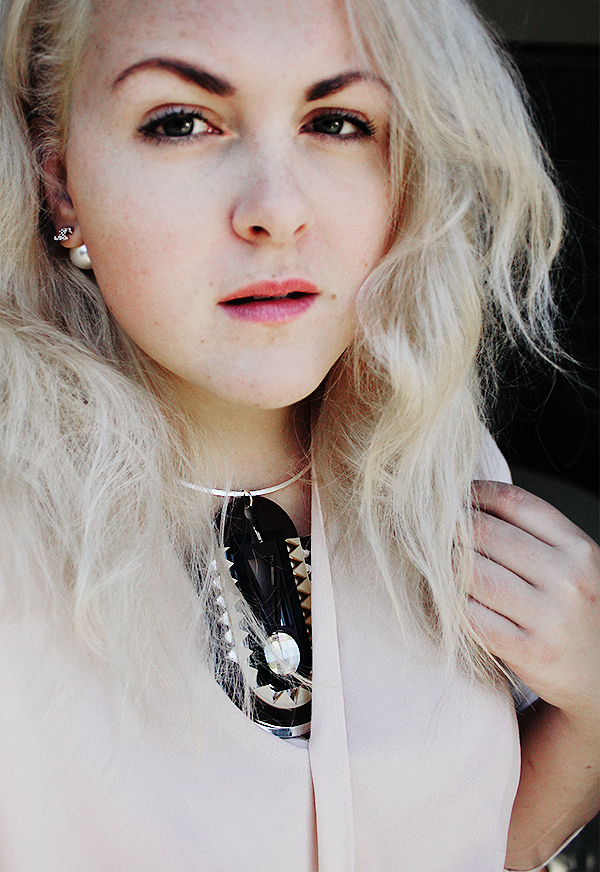 Spending so much of my time writing about food, it is rare that a pop-up peaks my interest the way it did when I found out about the new Magnum Pleasure Store in Covent Garden.
Whether you're a casual Magnum consumer or a diehard fan, the brand's short-term pleasure takeover is sure to get your tastebuds racing. Upon entering the store, you are welcomed by a friendly team of Magnum Pleasure Makers who help you dip, top, and drizzle your selected Magnum to indulgent perfection.
We're talking everything from black lava sea salt to honeycomb to chilli flakes; quite literally thousands of customisable Magnum combinations.
Of course, it would be better if it were free, right?
In efforts to waive the £4.50 fee for a handful of lucky fans, Magnum collaborated with award-winning fashion designer Holly Fulton to create the stunning Key to the Pleasure necklace seen above and below. Though less than 100 have been made, the graphic necklace has mass appeal: it is the quasi-proverbial key to free freshly-dipped Pleasure Store Magnums.
Speaking about the collaboration, Holly Fulton said; "As a designer, I love the challenge of working with different brands and interpreting their signature style with my own. Magnum have a strong following as a decadent contemporary treat and I wanted that to be encapsulated in the necklace we have created together. The cracking chocolate and classic vanilla ice cream are translated through laser cut perspex and subtle crystal touches whilst the overall shape of the hand produced necklace echoes the synonymous shape of the Magnum. The piece acts as a key to the pleasure store and we are excited to be partnered with Magnum on this project; I look forward to seeing people enjoying their necklaces and the delights of the store over the Summer!"
For details on how to win your very own Holly Fulton, Magnum-inspired Key to the Pleasure necklace go to pleasurestore.mymagnum.co.uk.
The craving is all too real, you say? Head down to Covent Garden and "coat it, top it, drizzle it, set it" the Lela London way (recipe below!).
The Lela London: Vanilla Magnum covered in white chocolate, topped with rose petals, silver pearls and goji berries, then sprinkled in white chocolate with a white chocolate button.