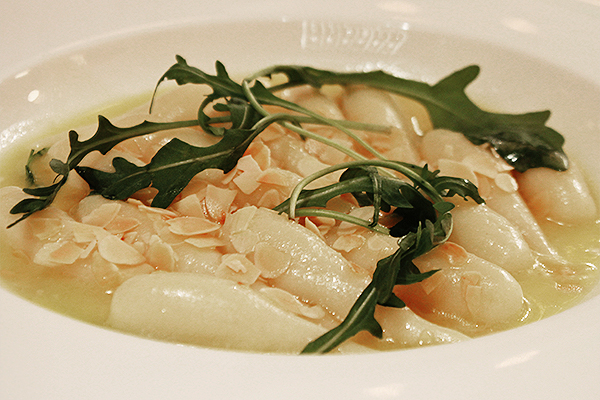 When "The Blondes of Eastwick" (as we were so affectionately dubbed in Edinburgh) get together for dinner, we have quite the considered gastro experience. Though we are all adventurous foodies, we have to cater to the gluten-free (Ellie), a discerning Italian (Chiara), and a generally health-conscious glutton (do I even need to say?).
My instinctive choice for our most recent dinner date was L'eto on Brompton Road and – having only breakfasted and brunched with L'eto before – it ended up being the perfect option.
The L'Eto dinner menu varies in each location but features a consistent selection of fresh, flavourful dishes to cater to virtually any palate. For starters, we trialled everything from truffled soups to salads with the standout dish being the impossibly creamy Buratta with sweet cherry tomatoes and Tuscan olive oil. The real personal highlight, however, was the seabass ravioli in a creamy lobster bisque with prawns and cherry tomatoes.
Even with a sumptuous gluten-free gnocchi staring me down from across the table, my spellbound fork had no room for any dish but my own.
To wrap, we all made our first trip to L'eto's famous wall of cakes and settled on the gluten-free chocolate fudge cake, honey cake, and apple pie after an unreasonable amount of deliberation.
Waistlines, be warned: one bite and you'll be shoving cake dates into your schedule like they're going out of style.
Want more from our evening?
Check out Ellie's video here & Chiara's video here!