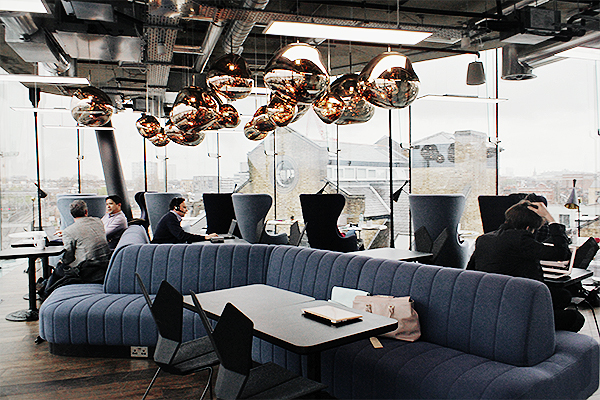 Long-time blog followers will be pretty familiar with my love for Camden Market. A visit is a weekly – if not more frequent – eventually and one I never tire of. Having recently started looking for a coworking space, nay, the right coworking space, Camden Interchange was my logical first stop.
The new 'Triangle' space is part of the rapidly expanding Interchange portfolio and contains small offices for start-ups as well as a stunning coworking space with panoramic views of London Town. My proximity to Camden also means the space is just a morning run away (Interchange fit fam-friendly lockers and shower facilities).
My first day in the space featured a decadent lunch meeting at Gilgamesh (dangerously connected to the coworking space), a solid nine hours of productivity, and an end of day visit to Wines of Argentina's pop-up event celebrating Malbec World Day.
If you're a fellow foodie, Interchange might be the best and worst thing to ever happen to you.