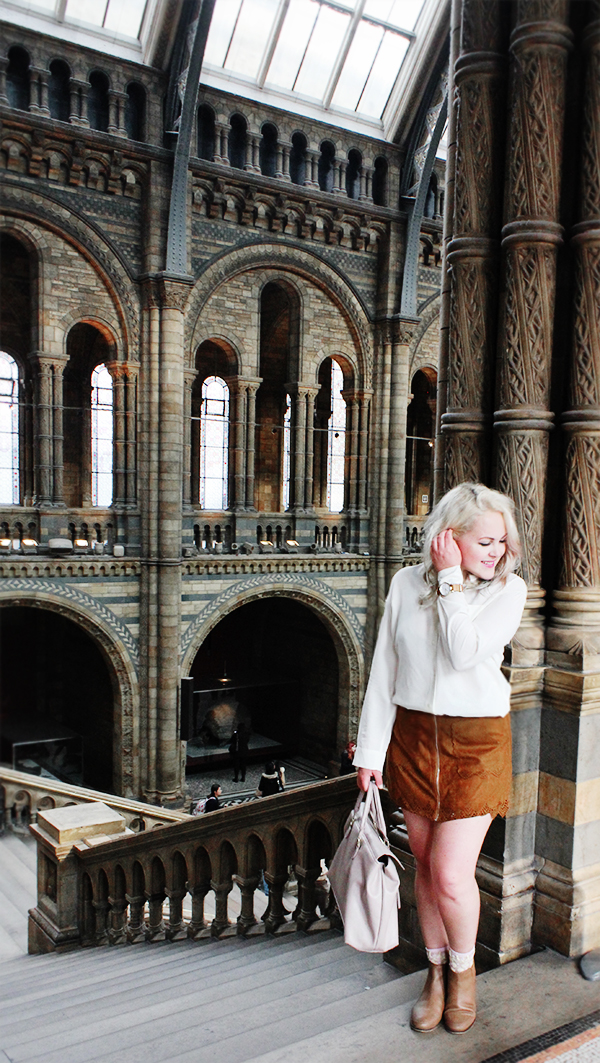 The dinosaurs at the Natural History Museum are some of my oldest friends.
Having not seen them in a few years, I threw on my Monday best (an impossibly easy and tactile combination of pyjama silk, soft faux suede and vintage leather) to say hello before an evening of work events.
My friends were, naturally, impressed as ever.
What I Wore:
Silk GANT Rugger PJ shirt from GANT
Ava lazer-cut suedette zip-front skirt from Boohoo
Weekender watch from Timex
Socks from Monki (similar here)
Vintage leather boots (similar here)
Handbag from Kenneth Cole