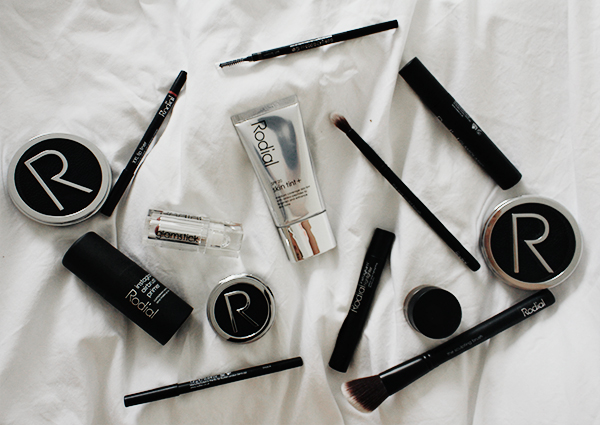 Whether you've seen me on Snapchat (lelalondoB), Instagram (lelalondon), or – however unlikely – in real life over the last month, you'll have seen me in Rodial makeup.
After a brief beauty counter introduction to the brand's extension from their incredible line of skincare, I knew I had to get my hands on some pieces so hauled a few expectant everyday items and recorded my first impressions
You can see that video, below.
In the month sense, I have accentuated my features with Rodial and nothing more. Their makeup is a faultless blend of skincare and cosmetic genius, ensuring natural-looking but nourishing product benefits. It also lasts. Really lasts. From London's downpours to Mexico's sweltering humidity, I have not stopped to touch up my Rodial morning face once and have felt just as perfected in the wee hours of the morning as I did the second I tapped the HD powder into my skin.
With Mario Dedivanovic using the Rodial contouring powder and Glamolash mascara on Kim Kardashian in her app's 'five minute min glam' tutorial, I can only hope this product line earns enough love to expand for years to come.
Shop The Products:
Instaglam Airbrush Primer
Skin Tint + SPF 20 – Capri
Airbrush Concealer – Aspen
Sculpting Starter Set
Instaglam Compact Deluxe Translucent HD Powder
Glamobrow – Ash Brown
Smokey Eye Pen Black
Glamolash Mascara XXL – Black
XXL Lip Liner – Pink Espresso
Glamstick – Lust