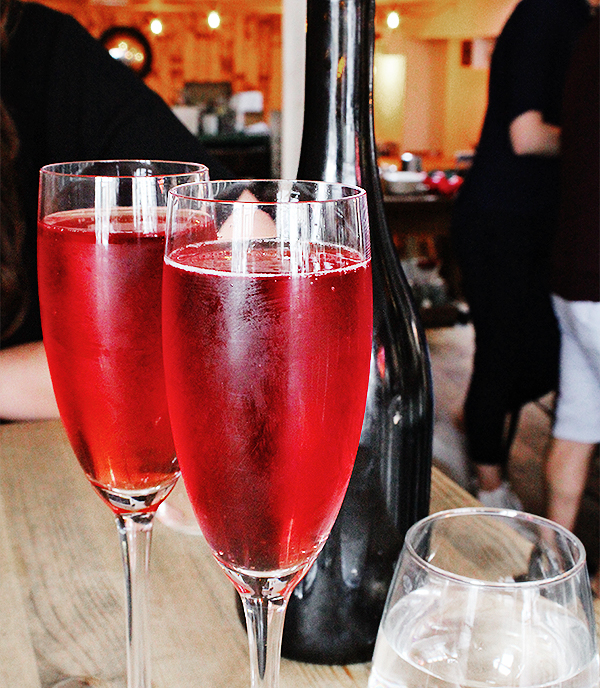 My first visit to Ben's Canteen felt long overdue. Almost five years prior, I panted past their then-new Battersea flagship at the end of an unusually long run and made a mental note to pop in later that week.
A lot has changed since that run and – to the restaurant's potential peril – so have my tastebuds.
My long-awaited introduction took place after I caught wind of their brand new burger menu – all of which had been paired with a unique wine suggestion. Many of which came from New Zealand. Brining my best Kiwi girl along, we ended our work week with two glasses of sparkling Syrah from The Naturalist (her home country's most celebrated vineyard) alongside an indulgent serving of spiced duck nuggets.
I would return to Ben's for those tender little masterpieces alone.
The clock struck nom on burger time with the arrival of three burgers and two glasses of each's individual pairing. The first, The Hawaiian (pulled pork, pineapple fritter, slaw, mustard, pickle & BC BBQ sauce) came with a with a French Gamay (Du Gappin 2016). The second – my personal favourite – paired Mumm's Brut Cordon Rouge champagne with their Posh Fried Chicken burger. And the third, a classic cheeseburger, arrived on the back of a 2013 Te Pa Pinot Gris (also from New Zealand, and a surprising delight) with a side of thick-cut sweet potato chips.
From just £10.50 a burger and £3.75 a glass, burgers and wine have never made as much sense as they do at Ben's Canteen.