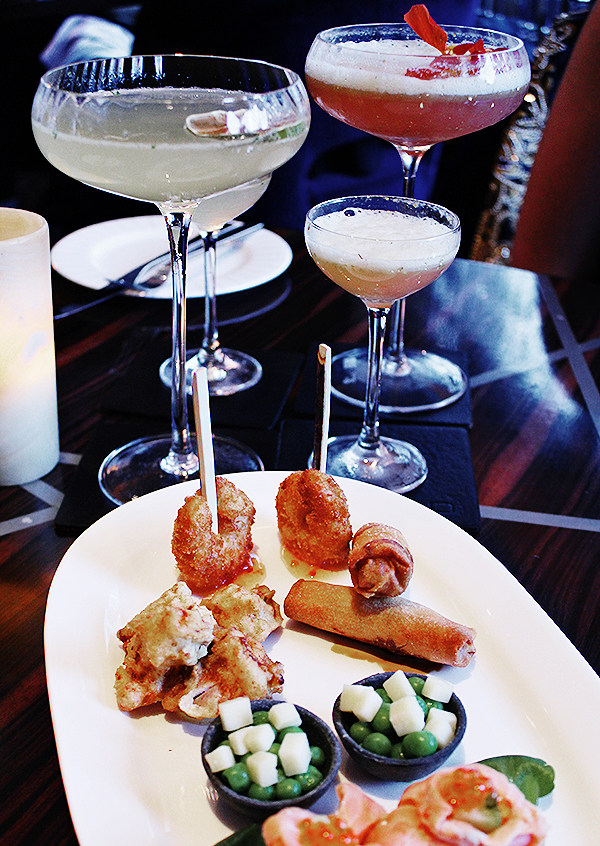 In the timeliest of fashion, one of my favourite ladies returned from a long trip to Sri Lanka just in time to turn another year older.
Naturally, we needed something sincerely special to cheers with.
We decided to celebrate the Polo Bar at The Westbury; an elegant and atmospheric bar in the centre of Mayfair.
The prices are, as you would expect, wallet-trembling but justified. The staff are incredibly knowledgable and warm, the art deco-inspired interiors are universally impressive, and the 'bar food' is anything but. Over a few hours of laughter, storytelling, and potentially offensive jokes, we made our way through a taster of commendable cocktails and nibbles; London smoked salmon cones (with crème fraiche, Aquitaine caviar and chives), panko-crusted prawns (with sweet chilli dip), free-range buttermilk chicken, ash-flavoured broad bean and Fontina tartlets (with peas and mint), et al.
Uniquely, every cocktail ordered came with a smaller glass of one another's, meaning we didn't miss a sip; The Pearl Gem (Tanqueray Ten gin infused with Blend 68 tea – shaken with lychee, lime and sugar – and Champagne & pineapple foam) and Fig Julep (Chivas 12 whisky infused with figs, lemon, mint and Mozart chocolate bitters) were particular highlights.
A treat by any definition.