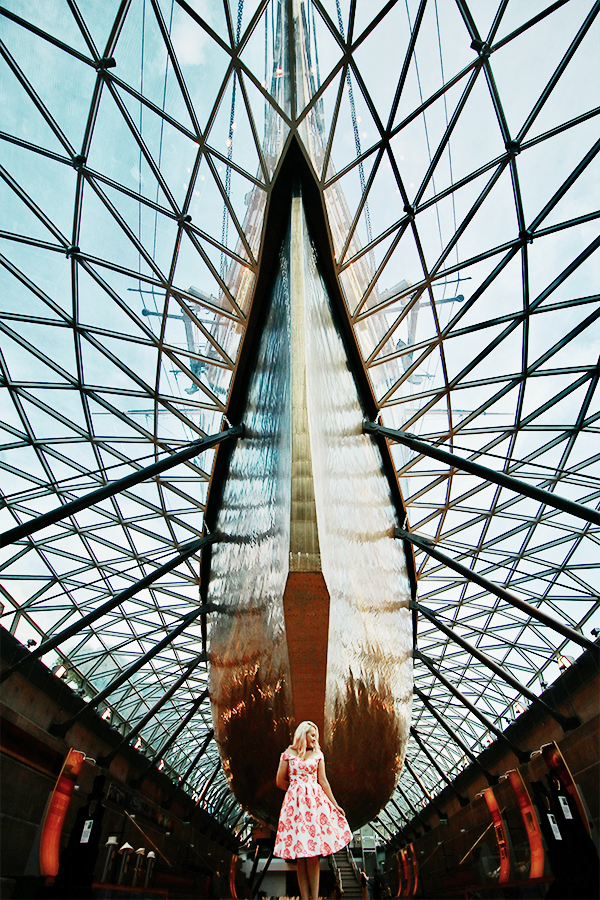 Forever playing tourist in my own city, I was thrilled to round off a jam-packed work week with an exploratory afternoon discovering the hidden gems of Greenwich with Visit London.
We started the afternoon by heading to The Royal Academy on a City Cruise, ascended the secret steps of the belltower while a period film was being shot in The Painted Hall, played a few exhausting rounds of "bowling", followed it with a private look around The Cutty Sark (now one of then most unique architectural accomplishments in London), hopped back on the Thames to cruise down to the Emirates Air Line, and eventually ended up at The Intercontinental's Clipper Bar (one of my favourite bars in London) for cocktails.
An exploration of such magnitude presented the perfect opportunity to whip out my new favourite dress and become the accidental "unidentified woman walking" in more than a handful of photographs.
It was a very special day with very special people in a very special dress.
What I Wore;
Vintage-style fold over Bardot dress from House of Fraser
Top photo credit: Efe. A brilliant human and photographer.
Looking for more?
Alice (@alisinworldland on Instagram) and I just hosted a Facebook Live all about our London loves – click here to watch it!