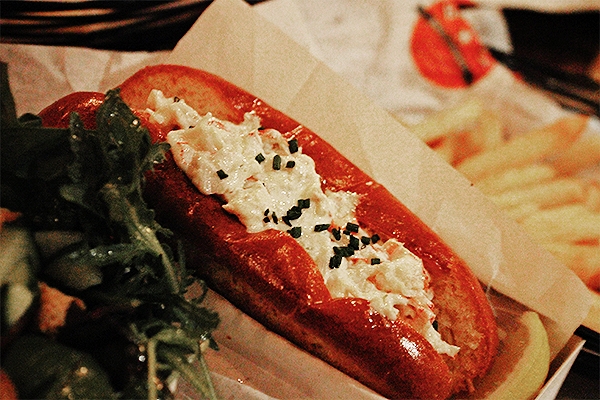 When my beloved Vicki told me she'd be in town with her beautiful family after a few weeks in France, I couldn't think of anything better that enjoying an indulgent weekend brunch with the gang at Big Easy in Covent Garden.
I had been meaning to try out their weekend brunch for quite some time; as an American brunch-lover, the celebrated States-spired restaurant was practically made for me.
Having just finished The Color Run, The Boy and I hot-footed it into town – coloured hair and all – to for celebrations and catch-ups aplenty.
The food, in true Americana style, hit a home run. The adults tackled a boozy brunch (of which there's an unlimited option*) of proseccos, beers, lobster rolls (with perfect fries), french toast waffles (with bacon & maple syrup – my dream), smoked salmon & cream cheese on sourdough, and the best lobster mac 'n' cheese I've had the fortune of scooping more than my fair of.
As Oliver and Xander dined on hamburgers, fries and milkshakes that we all tried stealing bits of when they weren't looking, Big Easy proved to be a pride of the Deep South for kids of all ages.
* The Unlimited Boozy Brunch: bottomless wine, prosecco or Big Easy Brew with the infamous Limitless Bar.B.Q or Lobster Fest.