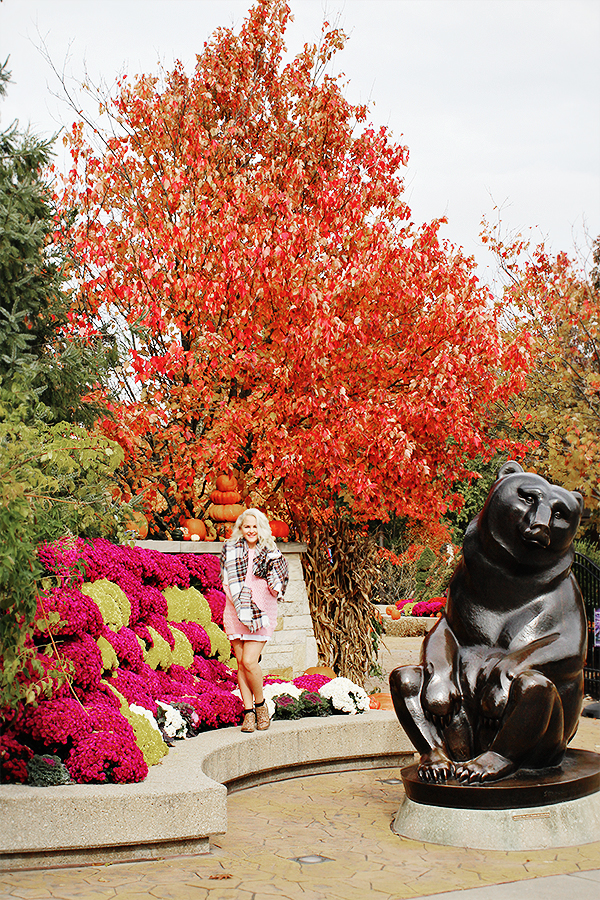 Though I spent far more time than I needed to in the state underneath it throughout my adolescence, I had never visited Michigan until this year. This exact Lela Takes The Lakes meander.
Because of its proximity to my best friend's wedding (hello again, Indiana) and equidistance from my first long-term stop (Traverse City), I kicked all things Great Lakes off with a stop in Grand Rapids.
My expectations were virtually non-existent. I had heard rumours of Grand Rapids being a brewery city but, as more of a wine and spirits connoisseur, feared I might not be able to connect with the city's real selling point.
The only thing I planned, in fact, was my hotel – the Amway Grand Plaza. For long or short stays, I doubt you could do better; the location is unbeatably central, staff friendly, and there are eight rather beautiful (if not somewhat dated) dining options in the hotel alone.
Nonetheless, the first of 1000 feasts happened at San Chez Bistro – a large and cheerful Mediterranean & Spanish-inspired restaurant famed for both tapas and brunches. I, naturally, opted for the latter. The Fried Chicken Waffle Benedict (belgian waffle, fried chicken thigh, bacon maple hollandaise, arugula & two poached eggs), in particular.
Get the hollandaise on the side and thank me later.
Suitably stuffed, we decided to flow with fate and grab an Uber to a Donald Trump rally we had seen promoted during the morning's local news coverage.
This – being roughly one week before the election – was an act of perverse intrigue that ended up boiling my blood, hurting my heart, and shocking my soul.
We arrived at the rally and stood – aliens – in an unapologetically racist, sexist, and prejudiced crowd of Trump supporters. A crowd I naively hoped would, like us, only be there for the spectacle.
When an hour or so of Trump-less hate speech from random 'politicians' wrapped, rumours began to circle of the future President-elect's three hour delay and we decided to jump ship.
I was only in Grand Rapids for 24 hours and I wasn't going to waste it in the seventh circle of hell.
After an Uber ride with the same driver (hooray for Smalltown, USA!), we found solace at the gardens
Frederik Meijer Gardens & Sculpture Park.
The park holds 158 acres of botanical gardens, paintings, sculptures, and has a sort of creative tranquility I have yet to find anywhere else in the world. It was truly a diamond in the rough.
Though I could have stayed in the gardens all day, I was on a bit of a museum kick so headed back into the city centre to explore the adjacent Grand Rapids Public and Gerald R Ford Museum. Neither blew me away but both offered an interesting insight into all things local and, poignantly, political.
For the Public Museum's immersive 3/4-scale recreation of Grand Rapids in the 1890s and the 1928 Spillman Carousel, it is worth an afternoon stroll.
When evening fell, I was lucky enough to get to know the best burger in America and kick a lot of Mortal Kombat ass before dancing my socks off at tourist-fave Founders Brewery*.
(*where the bands are fantastic and the beers are overhyped.)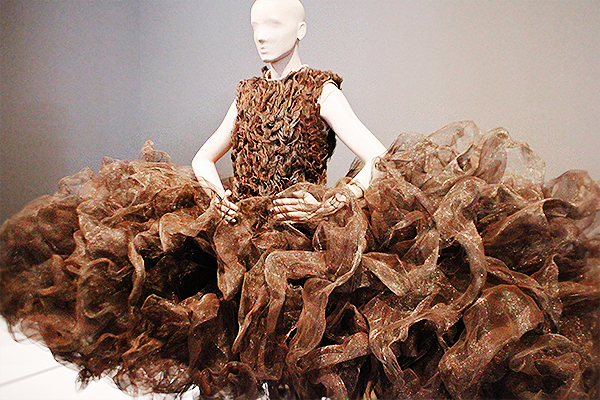 We following morning, we managed to squeeze in a trip to the similarly walkable Art Museum to explore their recently launched Iris van Herpen exhibition.
I have been obsessed with Iris' designs (especially her groundbreaking 3-D printed fashion) for years so was thrilled to find my first look at her work roughly 4,000 miles from her European base. As I hoped, the cutting-edge designs (worn by likes of Lady Gaga and Beyoncé) are absolutely mind-blowing to see up close – technological, artistic, and unique in every way.
With just enough time to fuel up before heading to North Michigan, we stopped at Z's Bar & Restaurant to split the most succulent ribs I've ever tasted and a gargantuan southwest chicken salad. At only a five minute walk from the bus station (and almost everywhere else downtown), it has to be done.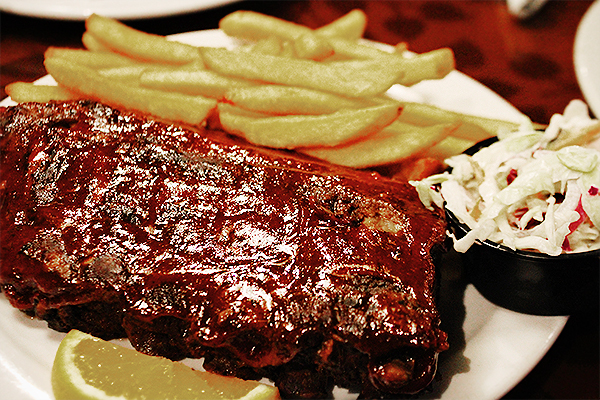 For more information and to start planning your visit to the USA, visit www.VisitTheUSA.co.uk.