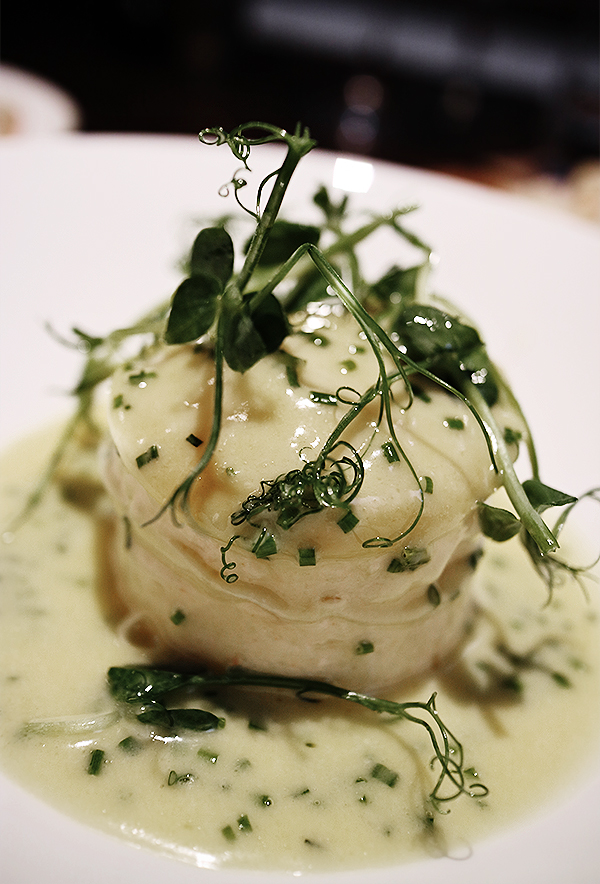 Let's cut to the chase here; the under-appreciated Galvin at the Athenaeum may not have Michelin stars of its own, but it has knocked some of my more recent Michelin-starred meals out of the park.
The sophisticated hotel's ground-floor Galvin is the brain child of chef brothers Chris and Jeff Galvin (who you may recognise for their own trademark French-inspired Michelin menus). At the Anthenaeum, however, the double act have dedicated their seasonal dishes to all things British.
We're talking local produce and independent farm faire with a haute cuisine métier.
The doorman greeted my dinner date and I warmly on arrival, walking us over to a tragically deserted restaurant. I was intrigued but dubious. With such inherently hospitable service and the Galvin name behind it, why was no-one having dinner at their more affordable outpost?
Unless their bottomless brunch is keeping them afloat, I still can't be sure.
Absolutely everything was perfect. The fresh Glastonbury farmhouse-buttered wheat bread and champagne (menu-perusing mates at their best). The lasagne of Dorset crab with Nantais butter sauce (an intoxicating cloud of seafood). The Galvin cured smoked salmon, Burford brown egg 'dust', sour cream , and caviar (the pinnacle of quality DIY starters). The Iron Bark pumpkin risotto with seared Orkney scallops (the most flavourful and balanced risotto I have enjoyed in any restaurant). The Rose county beef rib eye with green peppercorn butter and chunky chips (because what is a British menu without one?).
By the time we were half-way through our mains, we were in a cacophony of culinary coo-fare with our table neighbours. So much so I considered offering up a spoonful or two in exchange for theirs.
Nonetheless, I licked my own plate clean and geared up for a expertly-curated selection of English cheeses (served with grapes and celery) while my date cast an inquisitive line into the depths of a warm rice pudding (with macerated prunes and praline, respectively) like no other.
Galvin have done the Great British Menu and then some.