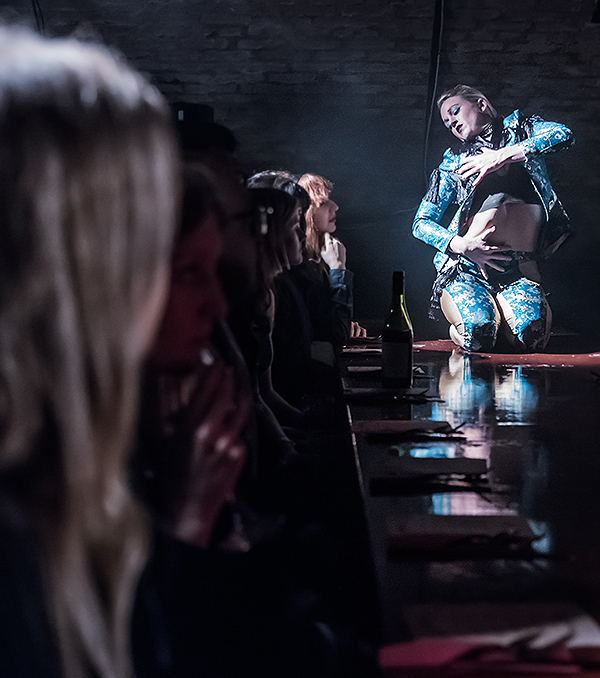 It's not often I find myself with a half naked woman feeding me pancetta, bent on all fours atop a dining table, but it does happen. Most recently at the literal feast of femininity known as An Evening of Meat.
The Evening, equal parts immersive theatre and supper club, first tickled my tastebuds with promising international reviews of a provocative feminist narrative. A narrative which tackled the concept of "being treated like a piece of meat" with no more than music and dance.
With an indulgent six-course menu, to boot.
As the tabletop dancers struggle to take up space, guests are brought Michelin-quality beef carpaccio, braised mutton, pig cheek, and more.
The choreography was powerful, the food was incredible, and the experience was definitively unique. Leaving a lot up to personal interpretation, the experience handled the complications, vulnerability, instability, power, and sexuality of female existence beautifully.
An Evening of Meat can be seen at The Vaults until June 2nd (Tuesday – Saturday).